Minuteman switch should mean more competition in New Hampshire
As a for-profit health insurer, firm plans to offer plans to large employers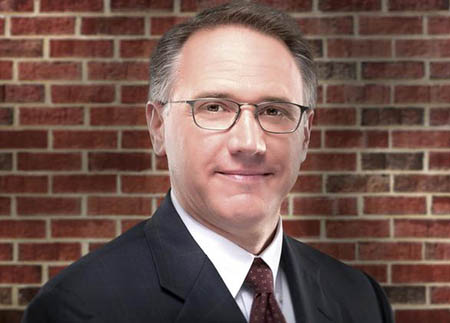 Minuteman Health Inc.'s decision to switch from being a nonprofit insurance company to a for-profit should create more competition in New Hampshire.
But it won't be easy.
At the top of its agenda, the new company, which isn't even licensed yet, has to file its final rates next week.
"Yes – rates by next week," emphasized Minuteman CEO Tom Policelli, as he looked at the long lists of to-do items taped to his office wall. "Holy cow."
Customers might pick a different expression, if Minuteman's previous estimate – a 30 percent rate increase for 2018 – remains intact.
As a nonprofit, the Massachusetts-based company has 27,000 New Hampshire subscribers on the individual exchange, just a few hundred shy of Anthem, the largest of the four companies offering health insurance in the state.
But because of Affordable Care Act rules that require it as a Consumer Oriented an Operated Plan, or CO-OP, to share revenue with competitors, Minuteman wants to create a for-profit company, offering similar plans on the exchange for individuals and to small employer groups, but the switch would also enable it to offer plans to companies with over 50 employees as well as self-insured employers.
To accomplish that, the old company will wind down, with the nonprofit continuing to cover claims until the end of the year. The plan is for the new for-profit company, to be known as Minuteman Insurance Co., will take its place on Jan. 1.
"We pretty much want to be doing the same thing," said Policelli. "We want to make the transition smooth and simple and boring from the customer's point of view."
'Not a cakewalk'
But from Minuteman's point of view the next few months will be anything but boring, even after planning the switch for months before the June 23 announcement.
"To form a new health company is not a cakewalk," said New Hampshire Insurance Commissioner Roger Sevigny. "It's not an easy thing. Minuteman is being very ambitious. We know it is possible. We wish them all the best. It would be a good thing if they can do it. We just don't have enough information to know if they will."
While Minuteman Health will stop doing business at the end of the year, Minuteman Insurance doesn't yet have a license, which it has to get from its home state, Massachusetts. That means that the filings by the former don't just carry over to the filings of the latter.
As a CO-OP under the ACA, the old Minuteman was capitalized by the federal government. This time, it will have to raise at least $20 million to $25 million in private capital. Plus it will have to show that it can raise the same amount of capital from premiums.
In addition, even as a for-profit on the exchange, it will have to set aside roughly another $25 million for a possible "risk assessment" payment, which would go to other insurance companies with sicker populations.
Policelli contends that the federal formula for determining those sicker populations is "insanely" unfair, punishing insurers that offer low premiums. Minuteman, along with other companies, took the federal government to court over this about a year ago.
In addition to raising capital, the new Minuteman will have to renegotiate contracts with providers. While the company hopes the contracts will be similar, there is certainly no guarantee that they will be. Thus, when the NH Insurance Department released its preliminary network adequacy report, it didn't include the Minuteman network. It just lists its three competitors. The new network must be filed in early August, because the state insurance department has until Aug. 16 to provide that information to the federal government.
Then there is the decision about what will happen to Minuteman's 27,000 current policyholders. They can switch their plan during the signup window from Nov. 1 to Dec 15. But those who do nothing just coast on over to the default carrier and usually end up on the same plan they had previously. It remains to be seen whether the new Minuteman will be the default carrier for the old Minuteman.
This, plus the premium increase, might cause some falloff in the number of Minuteman exchange policyholders next year.
In fact, Policelli said the company, which grew 50 percent in 2017 compared to 2016, he expects that the firm will be "churning water" in the individual and small group markets.
It is in the larger group market that he expects the company to expand. From a regulatory viewpoint, the filings in this new market are "unbelievably simple" compared to the exchange, and because there are no risk assessment requirements, the rates will be much lower. Indeed, Minuteman is planning on calling on those employers on the 50-employee threshold, suggesting that by adding even one employee they could save a lot on health care premiums.
This is a switch from when the ACA was first enacted, when keeping below the 50-employee threshold meant escaping the mandate for group coverage. In this case, the ACA will encourage adding employees, a reality with "bitter irony," said Policelli.
Political response
Republicans jumped on the Minuteman decision immediately after it made the announcement. State Sen. Andy Sanborn, R-Bedford, who will be running in the 1st Congressional District GOP primary, called the "revelation of Minuteman Health leaving the marketplace" as proof that Obamacare is a "disaster."
Gov. Chris Sununu, followed, saying "today's announcement by Minuteman Health is more clear evidence that Obamacare has failed and that our nation's health care system demands reform." (On Tuesday, Sununu came out against the current Republican health care proposal as written, though he said he still supports some sort of ACA reform.)
Neither statement mentioned that Minuteman had decided to compete both on and off the exchange as a for-profit company, an omission that that NH Democratic Party Chair Ray Buckley called "misleading" and "stoking fear" as opposed to "reassuring" Granite Staters.
Policelli made it clear that he isn't taking sides. "We are purple. The ACA has some good and bad ideas, and so does the Republican bill."
He added that most of Minuteman's premium rates, however, "are policy-driven" and not due to rising health costs, and that needs to be fixed. "I don't care who does it, Democrats or Republicans, but I am stubbornly and vehemently optimistic that we can get a bipartisan solution."