Mindfulness: a business art
By increasing self-awareness and slowing down, you can improve creativity and innovation and deepen connections with clients, partners and staff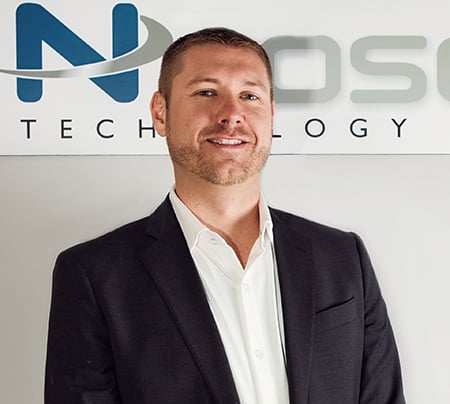 Over a decade ago I read "The Art of Happiness," an inspiring book featuring a series of interviews with the Dalai Lama. Little did I know then that it would become a critical foundation for personal and professional development. It was also the catalyst to lift myself personally and the company I founded through some of our most difficult times.
"The Art of Happiness" was my gateway to thinking and acting differently, of taking more control over what I could and letting go of anxiety over what I could not control. The Dalai Lama sums it up with amazing succinctness. "Happiness is not ready made. It comes from your own actions," the Dalai Lama said to "Art of Happiness" co-author Howard Cutler. "Happiness is determined more by one's state of mind than by external events."
I noticed some real benefits in my personal life through my studies of mindfulness. I added twice-daily meditations to my routine and learned to be more present and in the moment. But as a business leader the results from these efforts were just as significant. I noticed that my creativity and innovation were improved while connections with clients, partners and staff became deeper. By increasing self-awareness and slowing down, I was able to respond better to complex and immediate business issues.
Keeping your collective wits about you in the midst of uncertainty isn't something a company can acquire by purchasing it off the shelf. It takes time and practice. In motivation circles, there's always a lot of lip service given to treating every challenge as an opportunity but that's easier said than done.
As I look back, I see that awareness of opportunity and stepping up to meet challenges has been a part of our company DNA. From a leadership perspective, I did my best to instill it. But it's not something you can do alone. It truly is a team effort.
What exactly is mindfulness? Jon Kabat-Zinn, the author of "Wherever You Go, There You Are," has defined it this way: "Mindfulness practice means that we commit fully in each moment to be present; inviting ourselves to interface with this moment in full awareness, with the intention to embody as best we can an orientation of calmness, mindfulness, and equanimity right here and right now."
One prime example of mindfulness practice happened a few years back when we had half of our revenue coming from one client. The client's contract went back out to bid and we did not win the bid. A knee-jerk reaction may have been to have massive company-wide layoffs. Instead, as a company we took a collective deep breath and emerged with a plan that reflected our values and strengths.
I like to think of this as a collective epiphany as we faced this critical crossroads of our future: one safer with less risk or an ambitious path with more rewards but with greater risk. We moved forward down the more challenging and riskier path, and it paid off tremendously. We not only survived losing that largest client and biggest source of revenue but we thrived by growing 125 percent from the previous year. We doubled our employee count and office space. We also added a chief security officer and launched a new managed IT security offering. We also created a game room and band room for our staff. We even settled on a company motto: We Rock IT!
Of course, there was no guarantee of success, but collectively the company was more cohesive because it was more mindful of what it could achieve. The lesson we learned was clear: by slowing down to assess our situation, pausing to reflect, and responding thoughtfully and patiently instead of fearfully assuming the worst was to come, we weathered the storm and exited stronger than ever.
This is one example of the ebb and flow to business life that all business leaders can relate to. The ability to be in the moment is critical to not overreacting to shifting tides. As I learned from Jon Kabat-Zinn "you can't stop the waves but you can learn to surf."
Tim Martin, founder and CEO of Portsmouth-based Neoscope Technology Solutions, can be reached at tmartin@neoscopeit.com.