Midyear political report
With 2024 six months away, things are beginning to take shape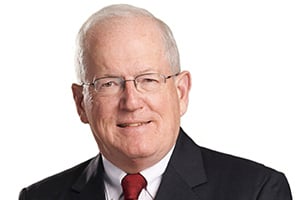 With 2023 half over, it is time to survey the political landscape in this non-general election year. In New Hampshire, regardless of the political calendar, there is always a lot going on in politics.
On the state level, the almost evenly divided Legislature concluded a remarkably productive year, with something for almost everyone to like. Upon signing the bipartisan budget, Governor Sununu stated, "Compromise is not a four-letter word." It was recognition that only by give-and-take could the two parties accomplish what was done.
Also of interest is what the governor's plans are. Having toyed with the idea of running for president himself, Sununu opted instead to be a commentator on and influencer of the race. He lost no time making it clear that he considered former President Trump to be damaged goods, and predicted a Trump nomination would spell certain defeat for the GOP ticket. He continued on this track after Trump's historic indictment in Florida for his handling of classified documents, terming it "totally self-inflicted." He joined former Attorney General Bill Barr in considering the charges serious, and urged those who considered the indictments political to read the indictment.
Sununu's blunt confrontation of Trump made many wonder if he was signaling that he would not seek an historic fifth two-year term as governor in 2024. If that proves to be the case, there are people lined up in both parties ready to run.
Two Democrats, Manchester Mayor Joyce Craig and Executive Councilor Cindy Warmington and three Republicans, former Senate President Chuck Morse, former U.S. Sen. Kelly Ayotte, and Education Commissioner Frank Edelblut, already are in the mix, although the GOP field awaits Sununu's decision.
Any change at the top always results in shuffling throughout the political line-up, so if Sununu decides to return to the private sector, as he has talked about doing, politics will heat up significantly.
Recently, a young family visited us from D.C. They were surprised to see the number of presidential campaign ads appearing on local news shows, as no such ads are run on the stations they see at home. This points out the continued influence of the New Hampshire primary, which probably is only about 6.5 months away!
At least on the Republican side, it is clear there will be a spirited contest, with many candidates in the race, familiar and new. Polls continue to indicate that Trump has the support of 40-something percent of the GOP primary voters, although reports that his indictments have increased his support are suspect to many, and some polls have shown some erosion of support, as voters tire of his constant emphasis on himself, past perceived wrongs and his constantly changing public explanations of the conduct that led to his various indictments.
Among the many others in the GOP field, Florida Gov. Ron DiSantis is assumed to have the largest number of supporters, although not yet endangering Trump's lead. Former New Jersey Gov. Chris Christie has garnered more support than previously expected by going after Trump in no uncertain terms, constantly criticizing him and calling him out every time Trump makes new claims. While this is an important function, and necessary, how it will work in converting Trump voters to Christie is unclear.
Former Vice President Pence, finally stating that he does not think "anyone who elevates himself over the Constitution, or asks another to do so, should never be elected president," has to demonstrate that he has some independent support.
He may be able to do that in Iowa, but his prospects in New Hampshire appear uncertain.
Two South Carolinians, former governor Nicki Haley and U.S. Sen. Tim Scott, have entered the race. Each has a positive message, especially Scott, whose ads have been appearing regularly, while Haley has stated some positions which appear somewhat contradictory.
Former Arkansas governor Asa Hutchinson comes across as calm, rational, intelligent and mature. He is not afraid to criticize Trump, and supports traditional conservative positions. Whether he has the funds to be competitive or can find a base has yet to be seen.
Finally, when the governor of North Dakota, Doug Burgum, announced his candidacy, the reaction of many was, "who?" However, as his ads have run on television, at least the person portrayed in the ads seems attractive, experienced, business-oriented and accomplished.
This should be interesting to watch.
Brad Cook is a Manchester attorney. The views expressed in this column are his own. He can be reached at bradfordcook01@gmail.com.