Meeting the challenge of office-space planning
It's somewhat similar to laying out a kitchen or any other part of the house, albeit on a larger scale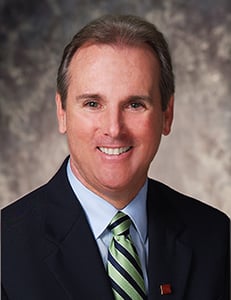 One of the biggest challenges companies face is how to best utilize their space so that it is both efficient for their work process and cost-effective. The general term for this process is space planning, and it applies to all types of commercial and industrial uses. We will focus this column on office space.
Space planning is somewhat similar to laying out a kitchen or any other part of the house, albeit on a larger scale. People want spaces that reflect their lifestyle and also provide for a thought-out use of space.
In a commercial office setting, users are concerned about how many hard-walled offices they might need/want, and what size they should be. Increasingly, we are seeing companies reduce the number of conventional offices and instead use open spaces, cubicles, huddle rooms, and other areas that allow for collaboration across various teams.
What about conference rooms? I've got one client at the moment that needs a very large conference room that can accommodate 30-plus people for training purposes a few times per month, and also a smaller conference room that can be used day-to-day for up to 10 people.
The conventional receptionist area is becoming a dinosaur for a lot of companies. There might be a small waiting area with chairs and a small table with a phone and instructions on how to reach the person you've come to see. This will be an issue that will reflect the company's "brand."
Other components of space that need to be addressed are a kitchen/dining area, server room, bathrooms and storage (although we are seeing more and more storage taking place offsite).
A key factor that might drive the sizes of spaces is furniture. I've seen cases where the space for a conference room shown on a proposed floor plan was not big enough for the furniture that the client planned to use, and thus had to be modified.
'Test fit' floor plan
This brings us to the question of who a company should choose to handle the space planning.
The larger landlords have in-house people who provide these services to the tenant as part of the process. These in-house people are generally architects who are already very familiar with the landlord's buildings, as well as typical user needs.
Other landlords have local architects or interior designers on retainer to provide this service. Office furniture companies also provide this service, often at no charge because they are hopeful that the company will choose them for their furniture.
When should this process take place? Most often it occurs once a company has looked at several spaces and has narrowed its choice down to one or two spaces it likes the best. In some cases, the landlord will provide a "test fit" floor plan before the tenant has submitted a letter of intent, but in other cases the landlord will look for such a letter or some other form of serious interest in the space before incurring the cost to provide the test fit.
In some cases, I have suggested to a client that they work with a space planner even before going out to look at spaces, based on the complexity of their needs. Doing this really helps to define how much space is needed and that helps to refine the list of potential spaces to look at.
In essence, the floor planner can do the test fit in advance of even finding a space. This is a little risky because there is no perfect space, but in my experience, it has sometimes proven very helpful.
There are a couple of other situations where space planning could be beneficial to the tenant. One is midstream in the lease, when there is a recognition that the existing layout just isn't working. It could be the result of significant changes in the business process, or an acquisition by a larger company. Whatever the reason, a space planner can help identify issues and offer solutions.
The other situation is when a tenant's lease is expiring, and they would like to stay in the same space, or building, but need to change things up. In most cases, a landlord is happy to work with them to preserve the relationship.
Good landlords know that things change, and the great space plan that was devised five or even 10 years ago is probably obsolete today.
Dan Scanlon, a senior associate with Colliers International in Manchester, focuses on business tenant representation and investment sales. He can be reached at 603-206-9605 or dan.scanlon@colliers.com.