McLane attorney named N.H. Electric Co-op's new CEO
Steven Camerino to succeed Fred Anderson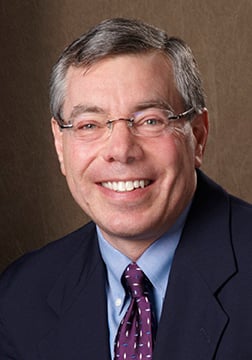 Manchester attorney Steven Camerino has been named the new president and CEO of the New Hampshire Electric Cooperative.
Camerino, a shareholder and director in the New Hampshire-based firm of McLane, Graf, Raulerson & Middleton, will succeed Fred Anderson, who last September announced his plan to retire after 34 years with the utility.
Camerino will officially assume his duties on March 31, the co-op said.
Camerino, who has been with McLane for over 30 years, has spent the last 25 focused on a broad range of energy and utility industry issues for major regional utilities and other clients. He has experience in utility ratemaking, power purchase agreements, electric industry restructuring, virtual net metering, competitive supply issues, financings and operational and customer-facing issues.
"This is a challenging and exciting time for electric utilities generally and those in New England in particular," said Camerino. "The issues facing NHEC today create an opportunity for us to ensure that we understand and meet the needs of the utility's members in a reliable and affordable manner. I'm looking forward to working with NHEC's excellent team and its members to do just that."