McIntyre building to be sold at auction
GSA launches online bidding process for 2.1-acre downtown Portsmouth property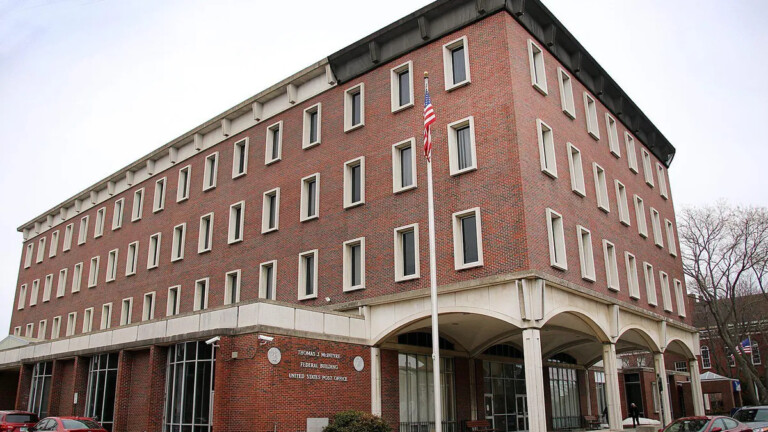 A day after the Portsmouth City Council voted not to move forward with acquiring the Thomas J. McIntyre federal building at a market rate, the General Services Administration has put the 2.1-acre property up sale in an online auction.
The Portsmouth Herald reported that the GSA anticipates completion of the sale process by the fall.
The move adds another chapter to the long saga over the fate of the property, which sits in the heart of downtown Portsmouth.
The city had tried for years to acquire the property for $1 through the National Park Service's Historic Monument Program, working with their private development partners, Redgate/Kane. But after several legal issues and delays, the GSA dropped them from the program when they did not submit a formal redevelopment application to the National Park Service by a March 31 deadline.
The news came one day after Portsmouth's City Council voted 8-1 not to move forward with the GSA on a negotiated sale of the property for $20 million to $25 million, which the agency estimated was its fair market value, according to the Herald.
"Since the City Council has voted not to proceed with a negotiated sale, GSA will begin the competitive sale process utilizing an online auction. Initial steps include updating the sale website, drafting the invitation for bids, placing advertisements and posting signage," Paul Hughes, a regional public affairs officer for the agency told the newspaper. "GSA is committed to keeping the city informed and will direct inquiries regarding future use of the property to the designated point of contact for the city."
Hughes added that under federal law the "GSA cannot accept an offer that is less than fair market value."
Portsmouth Mayor Deaglan McEachern acknowledged that the decision essentially brings to an end the city's attempt to obtain the property through a negotiated sale.
Asked if the city could still submit bid during the auction process, he told the Herald: "It could, I guess we'd have to ask ourselves what are we bidding on, are we bidding on a building, are we bidding on it just to start the process over again."
He added that governments sometimes "have to know the limit of what a government is good at doing."
Information on the auction process can be found at gsa.gov.