Matchless loyalty
D.D. Bean has been like family to generations of workers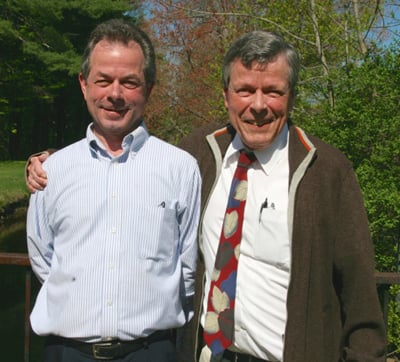 Working with your hands is even more relevant today with the rise of the "maker movement." As Mark Hatch writes in his book, "The Maker Movement Manifesto," "making is fundamental to what it means to be human."
A day spent on one's feet in a manufacturing plant is much different than a day spent in an office behind a desk. Sometimes it's by choice, other times it's not, but regardless, the people doing it should be recognized and celebrated.
At D.D. Bean & Sons Co. in Jaffrey, they have been manufacturing matchbooks since 1938. The company employs 55 people and is owned by three brothers: Delcie, Mark and Christopher Bean. The management team rounds out with Julia Bartlett, vice president of operations – whose father worked for the company as well – and Karen Lane, production supervisor.
Many of the employees who work at D.D. Bean have been there for generations – the average number of years is 18.
When D.D. Bean was launched in 1938, it was a time when you got a free pack of matches when you bought a pack of cigarettes. The industry peaked in the mid-1970s, when there were about 12 match companies in the United States and Canada, manufacturing more than 35 billion matchbooks a year combined.
This all changed as disposable lighters became popular, and by 2000 they had 95 percent of the market. Today, there are only three match producers in North America: D.D. Bean; Atlas Match in Euless, Texas; and Diamond Match, which makes wooden matches, in Cloquet, Minn.
D.D. Bean survives because it is the largest and most efficient producer of book matches – it makes about 3 million a day. It also survives because of those who work at the plant – individuals and family members who consider it to be their community. People cross-train on jobs, work together and help each other out.
These photographs offer some insight as to the people and work of D.D. Bean & Sons Co. in Jaffrey.