Mass.-based Century Bank to open branch in New Hampshire
Planned mid-2020 opening slated for Salem location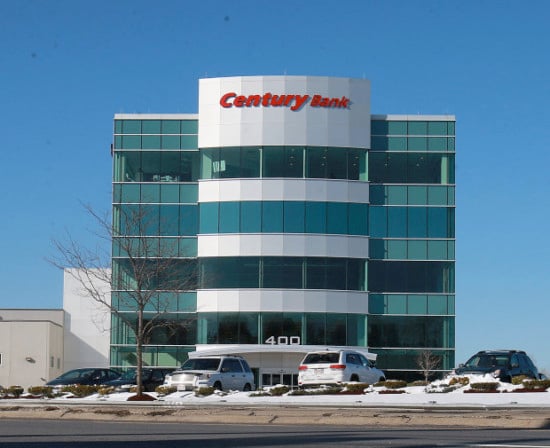 Yet another bank based out of state has plans to open a branch in New Hampshire.
This time it's Medford, Mass-based Century Bank and Trust Co., which confirmed to Boston Business Journal that it plans to open its first branch in Salem, NH, about 10 miles from Century's northernmost Massachusetts branch in Andover.
The branch would be located in a former D'Angelo Grilled Sandwiches shop on South Broadway in Salem. Pending regulatory approval, it's expected to open by mid-2020.
Barry Sloane, Century's chair and CEO, told BBJ that it's moving in New Hampshire because of the growth in the southern part of the state and because it already has a business clients in the region.
"It's the Route 93 corridor, and the way people tend to look at it, is you grow your way up the exit numbers. This is Exit 1," Sloane said.
Century currently has 34 branches in the Bay State. Dor the quarter ending Sept. 30, it reported $5.3 billion in assets and net income of 10 million.
In recent years, New Hampshire has enticed several out-of-state banks to set up shop here, either through acquisition of by opening a new branch. At least a dozen of them are based in Massachusetts, with five from Maine and another in Vermont.
Earlier this year, Massachusetts-based Cambridge Trust Co. completed its acquisition of Optima Bank & Trust Co..
Sloane told BBJ that that he was not too concerned about a lack of name recognition for Century in the Granite State, pointing out that southern New Hampshire is part of Boston's media market.