Manchester's air of activity
A weekend that reveals the Queen City's exciting momentum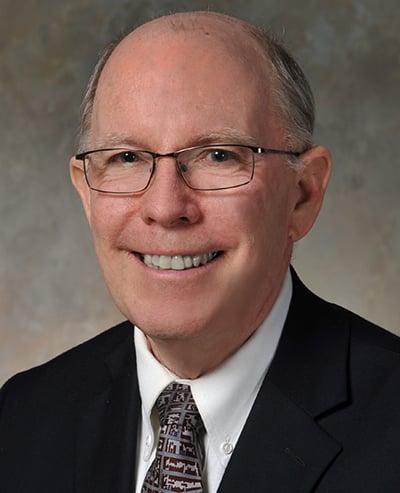 If you happen to have been in Manchester the weekend of March 25-26, as I was, you would have been amazed at the amount of activity occurring in the city of 110,000 people. If you were trying to navigate your way to an event or if you were in town for a visit you were bound to experience some traffic delays and long lines at various restaurants and pubs.
Logistics aside, from a personal and commercial real estate perspective, it was both exciting to have witnessed and thrilling to have taken part, as I did with four generations of my family during the Shamrock Shuffle on Sunday.
Saturday started with nearly 500 runners participating in the St. Patrick's Day half-marathon run through the historic Millyard and the main streets of the central business district. The New Hampshire Home Show was also taking place at the Center of New Hampshire, expecting thousands of visitors and vendors to attend the annual three-day event. The NCAA Northeast regional hockey tournament was in full swing at the SNHU Arena, with over 6,200 people attending Saturday's UMass Lowell victory over Cornell followed by Notre Dame defeating Minnesota. The tournament continued on Sunday with over 4,600 in attendance to see Norte Dame's victory over UMass-Lowell to advance to the Frozen Four.
On Sunday, as I mentioned, Millennium Running coordinated the Northeast Delta Dental Shamrock Shuffle, a two-mile road race taking place in along Elm Street with close to 2,000 participants running and walking in the race and another 2,000 spectators cheering on the runners.
The race was followed by the St. Patrick's Day Parade, which takes place every year the week after St. Patrick's Day to allow fife and drum corps from all over the state to participate. Sunday was also the last day of the Home Show.
In the course of doing my best to support the local economy, I was in Panera Bread and spoke with one of the servers who reported that the store was "slammed" from 9 a.m. to well into the middle of the afternoon and that they were running out of ingredients.
My wife and some family members met for dinner at the Puritan Backroom for dinner that night, a favorite local restaurant that never fails to deliver consistently great food at a reasonable cost. At 8 p.m. when we arrived, there was a 40-minute wait and our waitress told us it had been busy all day. For a restaurant that is accustomed to having busy nights to hear that they had been caught off guard by the increase in business was worth noting.
So how does this relate to commercial real estate? Or better yet, how does this Not relate to commercial real estate?
When I was first got into the real estate business a mentor of mine continually told me, "activity breeds activity" and the southern New Hampshire and Seacoast commercial real estate markets continue to be active with investors looking to buy value added properties, tenants searching for high-bay distribution facilities, developers building new apartment buildings, self-storage facilities being developed almost anywhere and restaurants and brew pubs searching for space.
If the first-quarter activity of 2017 is any indication, momentum should continue through the end of the year and well into next year. The experience of this past weekend shows that New Hampshire continues to be a vibrant an attractive place to live, work, play and invest.
Bill Norton, president of Norton Asset Management and principal of Harrington & Reeves, is a Counselor of Real Estate (CRE) and a Facilities Management Administrator (FMA). He can be reached at wbn@nortonnewengland.com.