Managing the business risks of PFCs
Presence of the chemicals can raise the stakes for prospective purchasers of real estate or business assets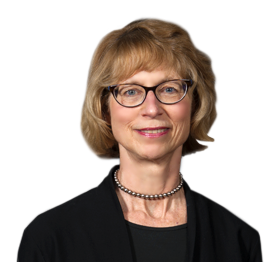 New Hampshire's business community is on alert as state officials search for cost-effective solutions to emerging public health and economic threats from man-made chemicals called perfluorochemicals, or PFCs.
Uncertainty about the extent of the problem and who will be held responsible for contamination of water supplies raises the risk level for New Hampshire businesses that may be using processes that rely on PFC chemistries or PFC-containing products. As regulatory strategies evolve, it appears increasingly important for many companies to evaluate their own liability risks and to consider taking steps to mitigate those risks.
Used for decades to make heat- and stain-resistant products in the transportation, aerospace, building and construction, healthcare and electronics industries, PFCs developed and marketed by the chemical industry are embedded in many industrial processes, as well as consumer and pharmaceutical products.
Two particular PFC compounds that are now phased out by U.S. chemical manufacturers — perfluorooctane sulfonic acid (PFOS) and perfluorooctanoic acid (PFOA) – have been found in both public and private water supplies and wastewater throughout the state, with concentrated hot spots around industrial facilities, landfills and fire-fighting training areas where PFC-containing foams have been used.
State environmental officials have called PFCs a "contaminant like no other," because it is ubiquitous and, once it reaches groundwater, spreads easily and does not readily break down. Like mercury emissions from power plants, PFCs can reach water supplies through air emissions, as well as wastewater discharges, and can be toxic. But unlike mercury, which can usually be traced to particular sources, PFCs can originate from a range of consumer products, including cleaning agents and stain removers, as well as industrial processes used by manufacturers.
Assessing risks
The full scope of the problem is still being investigated, and the regulatory landscape is changing rapidly.
The state has already established groundwater standards for PFOA and PFOS at surprisingly low levels — 70 parts per trillion – based on a federal health advisory that reflects recent advances in health research and sampling capabilities. Recent efforts by lawmakers to set stricter safe drinking water standards through House Bill 463 were unsuccessful, as were efforts to clarify existing state authorities to control the air emissions that can contaminate groundwater.
Recent discovery of high PFC levels in surface waters around Coakley Landfill in Greenland has prompted more regulatory attention even while calls for a national PFC investigation have arisen.
Assessing business risk in light of regulatory uncertainties can be challenging, but can also be particularly important for ongoing business operations that could be potential sources of groundwater contamination. Evaluating PFC liability risk in transactions involving prospective transfers of property or business assets can also be important. With more than half of the state's population relying on groundwater supplies for drinking water, concern about groundwater contaminated with PFCs is not likely to fade.
State law does not directly regulate use or disposal of PFCs, but at the same time, once groundwater is affected by this regulated contaminant at levels exceeding the state's groundwater standards, responsible parties can be required to act so that the groundwater can be used for drinking purposes. Required response usually includes investigation of potentially affected wells, which must also meet the 70 parts per trillion standard, and a follow-up remedy, if necessary. This could include water treatment, extension of public water lines to provide an alternative source of drinking water and long-term groundwater monitoring until the groundwater standard is met.
Search for sources
So far, only a few in-state sources have been subject to state action for contaminating groundwater resources with PFOA and PFOS. This includes St. Gobain Performance Plastics, whose Merrimack facility's air emissions allegedly impacted an extensive groundwater resource area, contaminating area wells that required public water line extensions to some well owners. A number of civil suits were also filed.
Other companies around the state have been targeted for response action, and as more data is gathered, the number of companies that are ultimately deemed responsible for PFOA and PFOS groundwater contamination may well increase over time.
The number could increase very soon.
In May 2017, state waste officials asked responsible parties who are already managing other regulated contaminants in groundwater to sample for PFOA and PFOS. Air pollution officials have also asked for more information from a number of companies on their toxic air emissions. Although air toxics rules are geared toward inhalation risks at a facility's property boundary rather than water contamination, additional information on emissions connected to PFC contamination of water supplies could well lead to further action on emission control measures, as was proposed under HB 463.
Mitigating risk
The risk of liability for emerging contaminants like PFOA and PFOS will vary for each business, and risk assessment can be complicated by the sheer variety of industrial uses, chemical formulas and discharge pathways. The bottom line, though, is that assessing and mitigating risks can help to avoid potential liability to the state, affected third parties and work force.
Conducting internal audits to assess manufacturing or other processes and uses of PFC-containing products, from both an exposure and release perspective, can be a first step. Evaluating on-site drinking water supplies and wastewater discharges, with sampling if appropriate, can identify potential problems, especially if there is an on-site well or discharge point.
The steps to mitigating risk can range from installing a simple water supply treatment system to eliminating use of PFC-containing processes and products, even as substitutes are currently being developed and tested by chemical manufacturers.
Emerging PFC issues also raise the stakes for prospective purchasers of real estate or business assets, especially in heavily developed areas. Prospective purchasers can target their due diligence to include consideration of PFC-related emissions or water discharges.
Large facilities are not the only potential sources, as high PFC levels in groundwater can originate from smaller sources like car washes. Pre-purchase site investigations for commercial and industrial facilities do not typically address emerging contaminants like PFCs, but the scope of inquiry may have to evolve along with the emerging risks for both sellers and buyers.
Sampling groundwater or on-site wells for regulated PFCs, keeping in mind applicable reporting requirements, or providing supplemental opinions on PFC-related business risks, can be warranted in some circumstances. Contract language in purchase agreements, including mutual releases, indemnities and environmental liability allocation provisions, can also be crafted to anticipate potential issues.
It remains to be seen whether the chemical industry can develop a new generation of PFCs that does not threaten groundwater supplies but, in the meantime, addressing the potential risks of PFC contamination can make good business sense.
Attorney Maureen D. Smith, a director at Concord-based Orr & Reno, can be reached at msmith@orr-reno.com.