Mall of NH's JCPenney store not on chopping block, despite credit rating agency's prediction
All of retail giant's Granite State outlets are spared from closing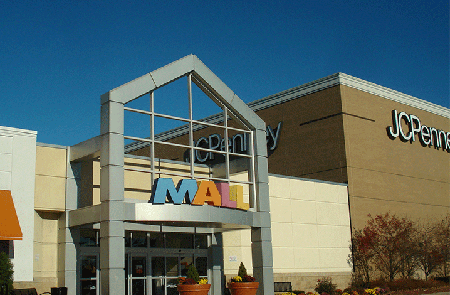 Despite a prediction by a national credit rating agency, the JCPenney store at the Mall of New Hampshire in Manchester will remain open after the retail giant officially announced the closing of 138 of its outlets in the U.S.
In fact all nine of the JCPenney stores in New Hampshire are not on the chopping block as the company seeks to reduce its footprint in the wake of continued slow sales.
Besides Manchester, there are JCPenney stores in Concord, Keene, Nashua, Newington, North Conway, Rochester, Salem and West Lebanon.
Earlier this month, a list compiled by Morningstar Credit Ratings identified the Mall of New Hampshire store as one of the 39 most likely to be closed by the retail chain in 2017. The company cited weaker per-square-foot sales than average JCPenney stores.
But JCPenney's official closings announcement on Friday left Morningtstar with more than a little egg on its face.
Of the 39 stores it included on its list, only two are actually slated for closing by JCPenney.