Making the leap to manager
It takes time to gain the skills it takes to be a respected leader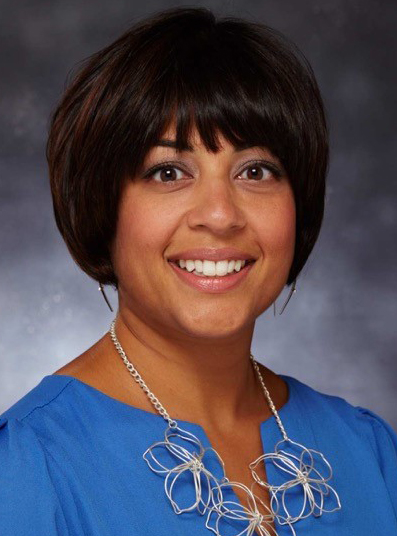 Many ambitious professionals who effectively utilize and leverage their strong suits will likely find themselves in a leadership capacity at some point in their career. And while leadership isn't always synonymous with management, it can be, which adds a layer that can challenge even the most competent and experienced individual. Particularly if they are suddenly managing former co-workers.
Take, for example, the true story of someone I once worked with. At the time of her promotion, she was the least experienced member of her team. Yet she was ambitious and proactive. Constantly planning forward, she was in possession of outstanding customer service skills, performed dozens of unsolicited tasks that were outside of her job description and took interest in what the director was doing to grow her company. She was management material.
Following her promotion, the passive-aggressive behaviors of her disgruntled peers were quick to manifest. Otherwise unsuspecting, she was suddenly on the receiving end of such behaviors as intentional insubordination, a complete disregard for the chain of command, and friction amongst those she enjoyed a social relationship with. Not uncommon, but certainly new and shocking to her.
Whether friction stems from a promotion, a recent merger or acquisition, or simply a shift to the organizational structure, it is a blow that can be softened by taking a deep dive into some basic components of a transition into a management role:
• Accept that earning respect takes time. Constantly remind yourself that trust takes patience, consistency and the attitude of "do no harm." Just as it took time to curate the skills that got you promoted, it will take time to curate the skills it takes to be a respected leader. In the initials days and weeks, be patient, open-minded and don't let what you perceive to be skepticism or doubts about your abilities get the best of you.
• Engage former co-workers in candid conversation. You gain nothing by ignoring the elephant in the room. Engage people in candid and sincere conversation. If they have concerns, address them. If they're not speaking up, invite them to help you help them. However, don't apologize, because remember: You did nothing wrong by being promoted. Simply trust your gut, and take the lead on initiating conversations.
• Observe and study others in your role, and do it constantly. Whether it's within your organization or outside of it, there is much to learn from others. And while this may seem counterintuitive, consider thinking back to your less-than-ideal managers. How would you have done things differently? The managers who we appreciated the least often have the most to teach us. Observe, study, adopt and discard from as many people as you can.
• Anticipate constant pushback from certain people. There are many for whom pushing back is a sport. No amount of conversation, kindly gestures or attempts to befriend will work. The key is to not take it personally and negatively influence how you engage them. With this variety, take the high road and check in often to make sure the vast majority are giving you positive feedback.
• Identify an experienced mentor; leverage their knowledge and perspective. Help is helpful. Consider frequent communication with someone who will give you honest feedback and provide you with alternative views or perspectives. As you seek out sounding boards and mentors, keep in mind that a diverse selection of people – from both inside and outside your organization – will offer you multifaceted kernels of wisdom.
• Accept > Engage > Observe > Anticipate > Identify. Perhaps not a foolproof formula for managerial and leadership success, but certainly one that I have seen work for many new managers. You mastered many skills to become a leader, now build onto them to be an effective one.
Pubali Chakravorty-Campbell, an HR business partner at Human Resource Partners, with offices in Concord and Dover, can be reached at 603-749-8989 or through www.h-rpartners.com.