Executive Council OKs $4m to settle Sarah Long Bridge dispute
Total of $9.5m to bring an end to fight over 7-month construction delay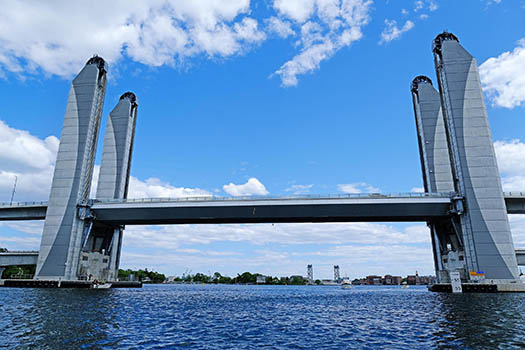 New Hampshire's Executive Council has approved payment of $4 million to settle a long-running dispute over delays in the construction and opening of the Sarah Mildred Long Bridge, which links Portsmouth with Kittery, Maine.
The payment is part of a total $9.5 million reached between the New Hampshire and Maine and the construction firm that built the bridge, Cianbro. Maine will pay the remaining amount.
The bridge, which opened in March 2018 – seven months behind schedule – cost some $181.2 million to build. That includes about $4.5 million in costs related to the delays.
Under the settlement, the states will pay a total of $9.5 million to cover that cost overruns as well as a recently negotiated $5 million settlement with Cianbro. The company had sought $16.9 million to cover those higher costs, according to Portland Press Herald.
Cianbro claimed the delays were related to design deficiencies.