Lots of questions, few answers at first GT Advanced Technologies bankruptcy hearing
But details of the causes of Chapter 11 filing are discussed in secret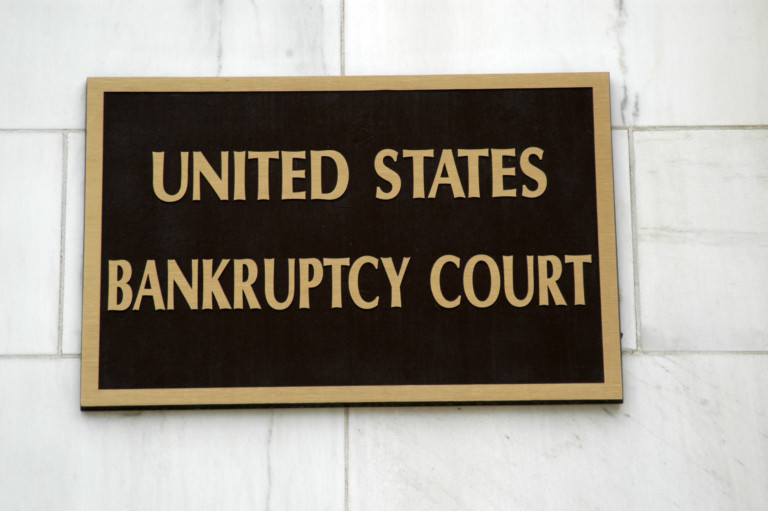 Leonard Kabala, a Salem investor who sold his stock in GT Advanced Technologies after it filed for bankruptcy reorganization on Monday, knows exactly how much he lost — $52,683.30.
"I was blindsided," he said, after the first public hearing, held Thursday in U.S. Bankruptcy Court in Manchester.
"I came to be educated," said Kabala of the second biggest bankruptcy case in New Hampshire history.
David Lu, an investor from Chelmsford, Mass., bought $14,000 worth of shares after the price of GTAT stock crashed from $11.05 to $1.12. Now he is wondering whether he should hold on.
"I'm here to do my due diligence," he said.
They and other investors had gotten apologies from GTAT attorney Luc Despins in open court, but very few answers.
Executives (who did not speak) "feel terrible" for investors, whose GTAT stock dropped in value by about 90 percent in one day. The company "day in and day out, 24/7" will work to recover that value, said Despins, a Texas bankruptcy attorney who has been involved in such massive restructuring case as Enron, Fruit of the Loom and FairPoint Communications.
But despite criticism, Despins said he could not discuss what went wrong with GTAT's $500 million-plus deal with Apple, which led to the cash crunch that caused the company to file for Chapter 11 protection.
Despins, who said the full details of the filing are "tied up in a confidentially agreement," pressed for what he called a "bizarre" motion: to hold a secret hearing on a secret motion.
It's a motion, he said, that is like a Russian matryoshka doll, with four layers of secrecy hidden within.
Judge Henry J. Boroff granted the initial secret hearing at least for the time being, allowing only representatives from GTAT, Apple and the U.S. Trustee's office. Investors, other creditors and the media were excluded.
Scramble for cash
Before the secret hearing, some creditors had their say on about a dozen other motions designed to keep the company going, even as – according to James Grogan, another GTAT attorney from Texas – creditors were "banging on the door" of one Asian office, forcing the company to send the employee home.
Even those creditors with checks in their hand could not cash them, though Judge Boroff overruled a motion by U.S. Trustee attorney Ann Marie Dirsa that would freeze checks already deposited.
Perhaps most controversial was a proposal for GTAT to set aside as much as $15 million – eventually $25 million – of the $85 million in cash it has for certain pre-petition creditors that may not continue do business with the company unless they are paid what they are owed. The proposal was made without revealing who they were or what they were being paid for.
That, of course, would leave the other vendors, who are owed about $140 million, scrambling for less cash.
Dirsa, calling the pool of cash a "slush fund," asked how could she form a creditors committee when she didn't know which creditor had been selected by GTAT as crucial.
Boroff, granted the discretionary fund, though reduced its size to $10 million for the next two weeks. Eventually, he said, he might want to question someone under oath about where this money is going, either in public or in private.
The larger creditors, like Apple, sat in front of the barrier, as did attorneys for bondholders owed more than $434 million.
But attorneys for most smaller creditors – Steven Grill, an attorney for PC Connection, which he said is owed about $200,000 for computer equipment – had to speak in the back of the crowded courtroom. So did James Singer, an attorney for Interstate Electrical Services in Bedford, which claims it is owed some $460,000 for work on the GTAT facility in Merrimack.
When the judge suggested the two sides negotiate, Singer said his client, a small family-owned business, might just halt work.
"The negotiating has already begun," said the judge wryly.
The company got the go-ahead to pay its 1,087 employees as well as permitting fees and some crucial taxes.
In open court, the Apple attorney only spoke once – and a tense hush was palpable in the courtroom – asserting his support for a motion allowing the company to make good its guarantee to repair any faulty service.
"He cares about customer service," exclaimed Lu afterwards, hopefully. "It shows that there could be a continuing relationship, like two roommates in college that try to work things out."
Perhaps, he speculated, Apple will buy some or all of GTAT, and his bet would pay off.
But for Kabala, Apple was the worst thing that happened to GTAT – a company that thrived while selling equipment to produce the materials, but foundered when they tried to produce the materials itself.
"They bit a rotten apple," he said.