Loan default seen after Performance Sports Group filing delay
Exeter-based company cites internal investigation as financial woes mount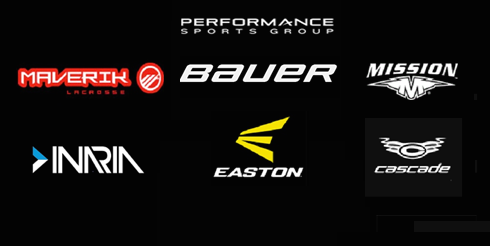 This article is corrected from an earlier version.
Performance Sports Group is expected to default on its loan because of delays in a financial filing caused by an unspecified internal investigation, the company announced Monday.
The announcement caused the Exeter-based firm's stock price to be cut nearly in half.
It is the latest evidence of turmoil at the sports equipment and apparel company, which has recently announced the shutdown of two facilities, the resignation of its CEO followed by the termination of two other high-level executives, the write-off $145 million in goodwill and a proxy fight. The firm also is the target a class action lawsuit.
PSG also recently announced the layoff of 15 percent of its workforce, which includes about 85 workers in two facilities outside New Hampshire. There are now about 170 people working at the Exeter headquarters, according to the company, which did not break down work reductions by site.
While PSG missed its filing deadline Monday, it won't technically be in default of its credit facilities until the end of the month, according to company spokesperson Steve Jones.
The company owes lenders $424 million, and filing delays trigger default clauses. The company is talking to its lenders about the matter, but still said that the failure to file "is expected to result in default."
The company said it was its decision to launch an "internal investigation in connection with the finalization of the Company's financial statements and the related certification process" that caused this delay. It hired the law firm of Richards Kibbe and Orbe LLP, to help the audit committee conduct the investigation.
RK&O's website stresses its experience in bankruptcy, as well as in "defending organizations and persons under investigation for alleged securities law violations" and on "internal investigations, auditor independence and U.S. and international securities law compliance issues," among other areas of corporate law.
Class action suits
Jones said that the firm is not under any investigation by federal authorities, though it is the target of a consolidated class action suit filed in May in U.S. District Court in New York.
The lawsuits allege that the company issued false and misleading financial statements. They also cite allegations that PSG mistimed earnings.
Some of these allegations were made by Graeme Roustan, chair of PSG's board from 2008 to 2012, who is trying to regain a seat on the board. Roustan has long been critical of PSG's strategy of opening its own retail hockey stores, arguing that they are hurting the company with its retailer customers. Indeed, he blames the move for the company's financial woes.
PSG, however, blames the company's financial distress on a baseball equipment slowdown, as well as the failure or bankruptcy of some major retailers, including The Sports Authority.
Roustan said he was hoping that resignation of CEO Kevin Davis in March might cause the company to rethink its retail strategy, but in May, the company announced that it was going ahead with its third such retail store, this one in Ontario, its first in Canada.
"That was a shot across the bow of all 900 retailers," he said. "I have absolutely no understanding why they would insist on sending a message that they will compete head-to-head with their own customers."
PSG had already tried to lower expectations in the fourth quarter, which ended May 31. Revenues were expected to decline 10 percent for the quarter and the fiscal year, with an adjusted quarterly net loss of 12 to 14 cents a share.
Still, the market reacted sharply to the possibility of a credit default. PSG stock closed at $1.85, a 47 percent drop to a new low. A year ago it was trading for more than $15 a share.