Littleton Food Co-Op expansion moves forward
Project awarded $6.8 million in New Markets Tax Credits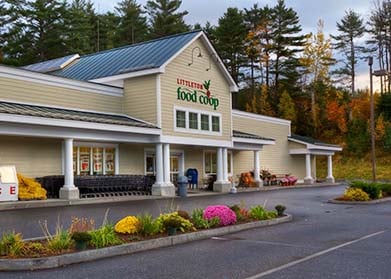 The Littleton Food Cooperative has received the financing it needs to go ahead with a planned 9,500-square-foot expansion.
Mascoma Community Development, a Community Development Entity established by Mascoma Savings Bank to boost development in northern New England, announced Tuesday that it is allocating $6.8 million in New Markets Tax Credits to support the $6.9 million expansion.
The New Markets Tax Credit program, designed to spur revitalization efforts in low-income communities, provides tax credit incentives to investors for equity investments in certified Community Development Entities like Mascoma Community Development, which invest in low-income communities.
According to 2010 census data, median family income in the Littleton area is 68.3 percent of the state's Hampshire's median income.
The Littleton Food Cooperative is planning to expand its 13,500-square-foot by 9,500 square feet, with 5,800 square feet of retail and café space and an additional 3,700 square feet of storage and work space.
The Littleton Food Cooperative is expected to create at least 12 permanent new full-time positions and 18 part-time positions once the addition is completed in the spring of 2017.
U.S. Bancorp Community Development Corporation, a subsidiary of U.S. Bank, was the New Markets Tax Credit
investor. NH Community Loan Fund was an additional lender partner to the project.