Litigating in the court of public opinion
Recognizing that crises are a different kind of legal problem that require a different strategy is essential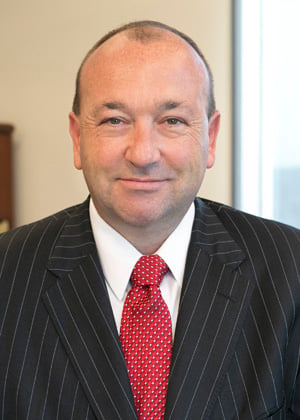 Before the court of law, there's the court of public opinion. Here's where crises are decided. And social media is only speeding up the pace. This new reality means that a trial lawyer counseling a company through a crisis must be familiar with and adept at Internet-friendly crisis communications.
In a smartphone age, information – accurate or not – moves fast and reaches far. Company brands – painstakingly built and polished throughout the years – can be irreparably damaged or destroyed very quickly through the movement of this information.
These brands – promises made to consumers by companies about the essential attributes of their products or services – are either reinforced or damaged based on each consumer interaction or experience. A brand suffers when a situation calls into question important attributes, such as health and safety. Now, social media is the accelerator.
What should executives and their attorneys do?
• Triage — stop the harm. The first priority should be to stop whatever damage is being done. Move quickly to triage the situation. Identify the emergent problems. Prioritize actions and work to stop the active harm. This should help stabilize the circumstance. During this process, engage internal or external experts who have the specialized knowledge or skills to abate the problem, to help identify the cause, and to help build a recovery plan.
• Say what you know and act like it. To repair this broken promise and restore confidence in the health and safety of the product or service, you need to be quick to respond and to be transparent. A company executive needs to become the face of the crisis – to provide timely and accurate information about what happened, how it happened, and the plan to remedy the situation.
• Have a communications and action plan. Brand restoration starts with demonstrating that the company understands the essential nature of the problem and that reasonable and appropriate action is being undertaken to address it. A detailed set of action items that is widely communicated is an important tool. Provide timely updates on milestones reached or new information material to the crisis. Don't make promises – especially those about providing information – that cannot be kept. Discipline on these issues helps develop transparency and may restore some measure of confidence. Words themselves are never enough to deal with the aftermath of a crisis. They must be accompanied by actions.
• Social media: It's there, use it. We no longer live in a world that just operates through "traditional" media. The Internet yields major power, and any communications plan should include a specific social media strategy to gather and disseminate information material to effective crisis management. Facebook, Twitter, etc. may be effective channels to share accurate information to consumers who follow the company's products and services. This should be used in conjunction with websites and databases to provide easy access to responsive information.
• Listen to what's being said. Social media is a valuable research tool. Follow the social media discussions in the midst of a crisis to help bring into focus the areas that need further clarity or information. Indeed, depending on the nature and extent of the misinformation, it may be appropriate as part of a communications response plan to address the inaccurate chatter.
Among the hardest things for businesses and their legal counsel during a crisis is to strike the right balance between not overreaching in the communications, but also to not default into a public communications posture of "no comment." Recognizing that crises are a different kind of legal problem requiring a different strategy is mission-critical.
Executives and their attorneys are largely hard-wired to be deeply thoughtful, analytical and oriented to preserve all viable arguments for a trial years in the future. Catastrophic events often deny outside counsel that luxury. Actions are required long before all the facts, circumstances and implications of the crisis are known. For some, it is an uneasy reality that actions taken in the first days of a crisis may foreclose or limit trial positions.
It is essential to focus energies on dealing with the immediate consequences of the situation. Actions designed to limit harm, rebuild trust and confidence, and help impacted consumers may be the difference between survival and failure. Preserving arguments for a contemplated future day in court is a Pyrrhic victory if there is no company left to defend when the trial starts.
Scott O'Connell, the Manchester-based vice chair of Nixon Peabody's 300-attorney national Litigation Department, focuses on class-action defense, governance litigation and crisis management through parallel legal proceedings.