Litchfield educator's new teaching model vying in $50 million national competition
Socrademy focuses on app-centered model of collaborative education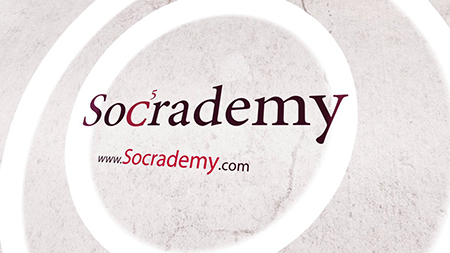 A proposal for a new model of public education, designed under the direction of Justin Ballou, a teacher at Campbell High School in Litchfield, is a finalist in $50 million national competition that aims to reimagine high school education.
Partnering with Salem-based Extreme Networks, Ballou and a large team of people from both inside and outside the school developed Socrademy, a competency-based, personalized learning platform and program designed to connect qualified educators with students. The idea was submitted to the XQ Super School Challenge in February, and it was named to the group of finalists in May.
The XQ challenge was launched by Lauren Powell Jobs, the widow of Apple co-founder Steve Jobs, in September 2015, with the goal of "reimagining and redesigning the American high school."
Ballou has been teaching behavioral sciences and world history to juniors and seniors for the past 10 years, and in that time he said he saw a need for change in the way high school students are taught and learn. After speaking to the students in his psychology class, he realized that they too were looking for a more fulfilling education.
That's why Socrademy was developed. It is a new way of approaching classroom learning that allows for students to become more immersed in their education and to develop a deeper relationship with the material. In return, students receive credits at the high school and collegiate level.
"People want to innovate and move forward. Socrademy allows us to collaborate with other community members, schools and businesses that helps build up a better system," said Ballou.
The victorious teams, which will win $2 million per school per year to implement their models, will be announced in August. If all goes well, said Ballou, Socrademy will launch in September 2017.