Liberty Utilities joins carpenters union, contractors in opposing 'right-to-work' bill
Urge New Hampshire House to reject measure that passed Senate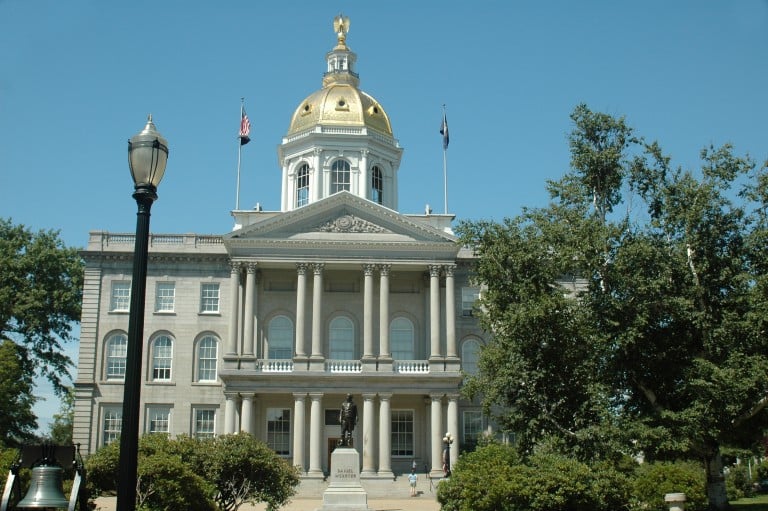 The carpenters union, Liberty Utilities and a group of private contractors are calling on the New Hampshire House to reject "right-to-work" legislation that was recently passed in the state Senate.
The three have sent letters to state representatives calling Senate Bill 61 a "dangerous" bill that interferes with agreements already reached in collective bargaining.
The bill, which would make New Hampshire the first right-to-work state in the Northeast, would prohibit collective bargaining agreements between unions and employers that require employees to contribute union dues. Instead, unions could only collect contributions from those who volunteered to join them.
Susan Fleck, president of Liberty Utilities in New Hampshire, wrote about her company's "great, collaborative working relationship" with unions, including the International Brotherhood of Electrical Workers and United Steel Workers and said "SB 61 would place unnecessary harmful pressure on these crucial relationships. She said the measure would "invalidate Liberty's existing union contracts, forcing Liberty, the IBEW and USW back to the bargaining table despite having already agreed to mutually acceptable contracts. The cost burden of these unnecessary contract negotiations, and any cost increases which may be necessary to accommodate the restrictions in SB 61, would be borne by Liberty's customers on their gas and electric bills."
In their letter, 19 in-state contractors and 13 out-of-state contractors that work in New Hampshire – including Strout Drywall Solutions, Granite State Piping, New England Hammer, Precision Crane Rental, Newport Construction and HB Welding – say that their firms' "strong relationship with our union enables us to bring quality expertise to every project through access to a highly- skilled and well-trained workforce, in exchange, maintaining our reputation as a well-run, efficient company."
"Working partnerships between the Carpenters Union and construction employers provide comprehensive, reliable skills training and professional development that is desperately needed in the construction industry, but that – despite lots of talk – is not readily available elsewhere," a letter signed by leadership of the North Atlantic States Regional Council of Carpenters reads.
"Our labor-management apprenticeship model is the most successful recruiting and retention tool available to our companies. By weakening unions and our training programs, 'right to work" would make it harder for us to find and keep good employees in New Hampshire and that will hurt our companies and the state's overall economy."