LFDA members: Bring cursive back to schools
And memorization of multiplication tables to boot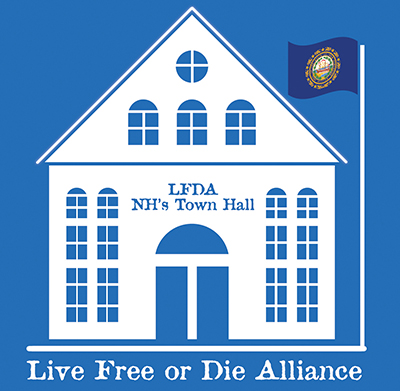 Although its specifics are not yet public, Sen. Nancy Stiles, R-Hampton, has requested a 2015 bill that would require instruction in cursive writing and memorization of multiplication tables in all schools.
In asking Live Free or Die Alliance Facebook members their opinion, an overwhelming majority of those who answered the question — 90 percent — expressed support for such a requirement, while 10 percent disagreed. Twenty percent of respondents, however, elected to discuss the subject more broadly. In total, the LFDA received 527 citizen responses, including specific comments from 273 individuals supported by 251 concurrences.
For some in the majority, cursive writing and the memorization of multiplication tables were posited as critical educational building blocks upon which more advanced concepts rest.
"Cursive and the memorization of multiplication tables are excellent brain exercises and help us learn more complicated concepts later," remarked one respondent.
Others cited pragmatic concerns, as some suggested the ability to write in cursive is necessary to sign legal documents, while others noted that memorized multiplication tables is helpful in numerous vocational settings.
But many respondents who disagreed with the majority opinion said technology renders both skills moot, while others expressed concern that the state would dictate to local school districts what they should be teaching.
"Local school districts working with parents should determine how best to educate their students," noted one gentleman.
For those whose opinions could not be neatly categorized, many expressed support for just the requirement of cursive writing, while others claimed the memorization of multiplication tables only made sense. Others still expressed concern at the increasing role of technology in schools.
"Why can't today's youth spell or compute a math problem on their own without a computer or calculator?" rhetorically noted one respondent. "Technology has deprived our youth of thinking for themselves."
Rob Levey is editor of the Live Free or Die Alliance website, LFDA.org. The nonprofit, nonpartisan Live Free or Die Alliance, which takes no position on this or any other issue, presents this report not as any sort of scientific poll or survey, but rather a digest of citizen testimony. To learn more about this issue or the LFDA, visit lfda.org.