Lessons learned from Apple v. Samsung patent infringement case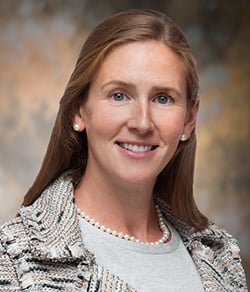 Special Advertising Section
In May 2018, a California jury held that Samsung must pay Apple almost $540 million in a patent infringement lawsuit directed to smartphones. Notably, 99 percent of the jury verdict was based on Samsung's infringement of design patents, with only about 1 percent (around $5 million of the approximately $540 million jury award) based on Samsung's infringement of utility patents.
What's the difference between a utility patent and a design patent?
A utility patent, the most common type of patent, may be granted to anyone who invents any new, nonobvious and useful process, machine, article of manufacture or composition of matter. A design patent may be granted to anyone who invents a new, original and ornamental design for an article of manufacture. Rather than directed to something functional, a design patent is directed to the appearance/look of a product.
Both utility and design patent applications are examined by an examiner at the USPTO (U.S. Patent Office) and once the examiner finds allowable subject matter, the application matures into a patent.
During examination of the utility patent, it is common for the examiner to reject the application and the applicant must explain why the invention is new and nonobvious in view of prior patents and publications. This examination process may take years. If a design patent application is initially drafted well, however, the issues that the examiner raises are typically minor and easily overcome by an experienced patent attorney. The overall examination process for design applications is typically faster and much less expensive than for utility applications.
Key facts: In 2011, Apple sued Samsung for infringement of both its utility patents and design patents. Samsung was found guilty. Here, the jury was only determining damages.
Under U.S. patent law, the damages calculation for infringing a design patent is different from the damages calculation for infringing a utility patent. The owner of a design patent may recover the infringer's total profits. This remedy is not applicable to utility patents. In contrast, the owner of a utility patent may recover their own lost profits due to the infringement, or a reasonable royalty. This difference highlights why the jury award based on design patent infringement was 100 times the jury award based on utility patent infringement.
In 2016, the Supreme Court reviewed this case and held that the total profits damages for infringing design patents need not be calculated based on the end product sold to the consumer, but may instead be calculated based on only a component of that product. This was initially thought to be beneficial to Samsung, as the damages could potentially be based on a smaller portion of the smartphone. On remand, the lower court established a four-factor test to determine total profit damages that the California jury used to determine this award.
Takeaway: Don't forget about design patents: Utility patents will continue to be the most common type of patent. However, Apple v. Samsung reminds us why it is important to consider filing one or more design patent applications to protect the look of a new product. This case also highlights the importance of conducting a patent search before introducing a new product to minimize the risk of your product infringing a patent.
Shannon M. Vittengl is patent counsel in Pierce Atwood's Portsmouth office. Shannon focuses her practice on patent law including patent prosecution, freedom-to-operate studies, patentability opinions, client counseling and foreign portfolio management.