Legal Briefs: News From Around NH
Anheuser-Busch agrees to $537k Clean Air fine, McLane, Pierce Atwood attorneys in Chambers guide … and more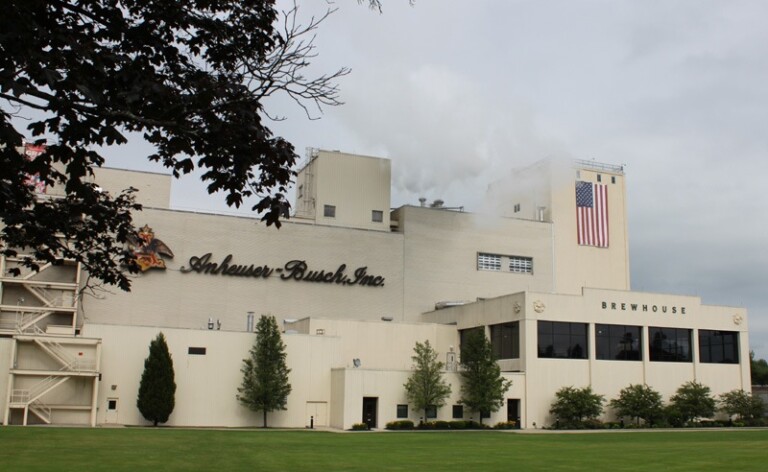 Anheuser-Busch agrees to $537k Clean Air fine
Anheuser-Busch has agreed to pay $537,000 in penalties and conduct a safety review of all 11 of its breweries that use anhydrous ammonia, the U.S. Environmental Protection Agency said.
The settlement, which includes the company's brewery in Merrimack, resolves violations of the Clean Air Act's chemical accident prevention requirements and the Emergency Planning and Community Right-to-Know Act, the agency said in a news release.
The safety review also will occur at facilities in California, Colorado, Texas, Ohio, Florida, New York, Virginia, Georgia and Missouri.
Between 2016 and 2019, the EPA said it conducted inspections at Anheuser-Busch's facilities in Merrimack, Fort Collins, Colorado, and Fairfield, California. The EPA also investigated an ammonia release that occurred in 2018 at Anheuser-Busch's Fort Collins facility and injured two employees, the agency said.
OSHA fines Monro Inc. almost $200k for Keene violations
The Occupational Safety and Health Administration issued a nearly $200,000 fine against Monro Inc. after identifying multiple violations at its auto service center in Keene, records, The Keene Sentinel reported.
The newspaper said agency records indicate that OSHA inspected Tire Choice Auto Service Centers at 580 Main St. in response to a complaint, according to the agency's records, which indicate OSHA opened the investigation Jan. 4 and issued citations April 18.
The inspection, which was conducted with no prior notice to the business, found five violations OSHA categorized as "serious," two as "repeat" and three as "other," according to the records, with penalties totaling $198,895.
Monro, a national company headquartered in Rochester, N.Y., owns more than 1,300 auto repair shops and tire dealers, its website states. That includes Tire Choice.
Monro contested all the alleged violations on May 12. In an email, company officials said employee safety is a top priority and denied the allegations in the citations.
NH to get chunk of $102m settlement with Suboxone maker
New Hampshire is among 41 states the District of Columbia that will share a $102.5 million settlement with the maker of Suboxone after accusing the company of illegally suppressing generic competition for the opioid addiction treatment Suboxon.
The Virginia-based drugmaker Invidor denied wrongdoing in resolving the claims. Indivior also agreed to make additional disclosures to the states to ensure it does not use anticompetitive tactics.
The settlement ended a lawsuit that began in 2016.
Attorney General John M. Formella said New Hampshire will receive approximately $896,400 in the settlement.
The states filed the 2016 complaint against Indivior alleging that the company used illegal means to switch the Suboxone market from tablets to an oral film in an attempt to extend its drug monopoly. Suboxone was approved for sale in 2002, and Indivior had the exclusive right to sell the treatment in tablet form until 2009, and the switch was attempt to prevent generic drug makers from profiting from the tablets they had been approved to begin selling in 2013.
Trial had been set for September 2023.
McLane Middleton attorneys in Chambers guide
The law firm of McLane Middleton has announced that 23 of its attorneys and six of its have been ranked in Chambers USA: A Guide to America's Leading Lawyers.
In addition, Chambers USA selected McLane Middleton's offices in New Hampshire as top-ranked in the state for Corporate/Commercial, Environment, Intellectual Property and Litigation: General Commercial. The firm also received the second-highest tier ranking in Labor & Employment and third highest tier ranking in Real Estate.
The attorneys who were listed were: Steven M. Burke (Corporate/Commercial and Tax); Patrick C. Closson (Corporate/Commercial and Healthcare); Michael A. Delaney (Litigation: White-Collar Crime & Government Investigations) Adam M. Dumville (Environment); Steven J. Dutton (Litigation: General Commercial); Bruce W. Felmly (Litigation: General Commercial); Viggo Fish (Environmental); Joseph A. Foster (Bankruptcy/Restructuring); Wilbur A. Glahn III (Litigation: General Commercial); Dennis J. Haley, Jr. (Corporate/Commercial); Jack B. Middleton (Litigation: General Commercial); Barry Needleman (Environment); Daniel J. Norris (Corporate/Commercial); Peg O'Brien (Labor & Employment); Jennifer L. Parent (Labor & Employment and Litigation: General Commercial); Michael J. Quinn (Environment); John E. Rich Jr. (Employee Benefits & Executive Compensation); Mark C. Rouvalis (Environment and Litigation: General Commercial) Richard A. Samuels (Corporate/Commercial); Gregory H. Smith (Environment); Michael B. Tule (Corporate/Commercial); Jeremy T. Walker (Intellectual Property and Litigation: General Commercial); and Mark A. Wright (Intellectual Property)
Pierce Atwood attorneys ranked in Chambers guide
Chambers USA has awarded a total of 37 Pierce Atwood attorneys its highest rankings in its 2023 guide, including four in the firm's Portsmouth office. They are:   Scott E. Pueschel (Corporate & Commercial Law); James C. Baker (Corporate & Commercial Law); MaryDilys Anderson (Intellectual Property Law; and Michele E. Kenney (Commercial Litigation).
Michele attracts a broad roster of corporate entities and financial institutions in civil disputes such as breach of fiduciary duty claims and actions brought under the state Consumer Protection Act.
In addition, Pierce Atwood's Portsmouth-based Corporate/Commercial Law Group was recognized for its expertise.
Rockburn awarded Gross Fellowship
Sheri Rockburn, assistant commissioner of New Hampshire's Department of Administrative Services, is the 2023 recipient of the Caroline and Martin Gross Fellowship.
Through the fellowship, Rockburn will study with like-minded public servants at the Senior Executives in State and Local Government program at Harvard University's John F. Kennedy School of Government in July.
The fellowship, in its 29th year, was established in memory of the late New Hampshire House Majority Leader Caroline Gross and the late Concord Mayor Martin Gross to honor dedication to public service.
The NH Charitable Foundation awards the fellowship annually to an extraordinary elected or appointed official in state or local government who demonstrates leadership ability and the highest standards of performance in public service.
Corporation Division director named president-elect of international association
Thomas Connolly, director of the Corporation Division in the secretary of state's office, has been voted president-elect of the International Association of Commercial Administrators, a professional association for government administrators of business organizations and secure transaction registries from the state to international level.