Law family puts 400k square feet on lease market
Hirsch & Company has been hired as agent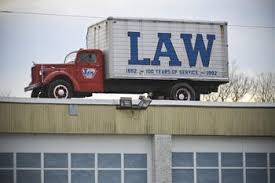 The family that for decades handled warehousing and distribution for the State Liquor Commission – only to lose the contract last year – has placed six Nashua properties totaling more than 400,000 square feet up for lease.
The Law family's Law Realty Company has appointed Hirsch & Company of Merrimack as its agent to handle the repositioning and leasing of the industrial/warehouse space.
The six properties range in size from 10,000 to 131,000 square feet.
Many of the properties are in the area north of Boire Field, the Nashua Municipal Airport, where the Laws have assembled a parcel of over 30 acres within a half-mile of the Everett Turnpike and with frontage on two major streets, Larry Hirsch of Hirsch & Company said.
According to Hirsch, the family remains active in warehousing and transportation and can provide tenants with a range of material handling, shipping, packing, and transportation services.
In the past few months, Hirsch said, his firm has negotiated leases as agent for Law Realty with several local firms, including Rapid Machining of Nashua. Michael Monks of Monks and Company represented Rapid.
Hirsch said the available properties include: 30 Airport Rd. (131,000 square feet), 27 Airport Rd. (109,910 square feet), 17 Tanguay Ave. (45,278 square feet), 375 W. Hollis St. (94,273 square feet), 15 Charron Ave. (45,529 square feet), and 18 Airport Rd. (10,671 square feet).