Lahey Health may have N.H. expansion plans
Growth plans could include Granite State hospital mergers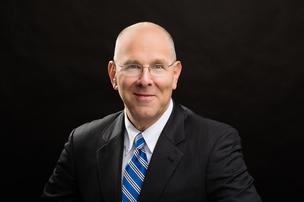 Expansion seems to be in the future of Burlington, Mass.-based Lahey Health, a health system anchored by Lahey Hospital and Medical Center, and that growth could come through merging with one or more southern New Hampshire hospitals.
According to a report in Boston Business Journal, Lahey Health has been involved in ongoing negotiations with Beth Israel Deaconess Medical Center and Atrius Health of Massachusetts, with an eye toward creating a much larger health care system.
But Lahey Health CEO Howard Grant told the newspaper that if the talks don't work out as planned, and Lahey doesn't become part of a bigger system, it could become a "community-focused standalone organization with a primary focus on institutions north of the Mass. Pike and into southern New Hampshire."
According to BBJ, Grant has talked previously about his appetite to grow his system, which now includes Addison Gilbert Hospital in Gloucester and Beverly Hospital, with a pending acquisition of Winchester Hospital, all in Massachusetts.
"If you have five or six community institutions with a tertiary hub with 327 beds, that's a self-sustaining model," Grant said. By his count, Lahey Health would need to attract two or three more institutions.
As for potential acquisition targets in New Hampshire, BBJ reported, Lahey already has clinical affiliations with five Granite State hospitals: Frisbie Memorial Hospital in Rochester; Parkland Medical Center in Derry; Portsmouth Regional Hospital; Southern New Hampshire Medical Center in Nashua; and St. Joseph Hospital in Nashua.
Asked for specifics by NHBR about any plans in New Hampshire, Lahey spokesperson Isabel Black declined any further comment.