Kraft Analytics Group CEO to speak at TechWomen|TechGirls April luncheon
Jessica Gelman will talk about her experience working directly with the New England Patriots, the Kraft family and big data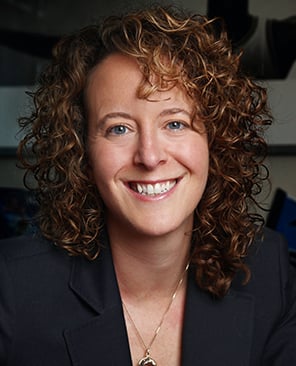 Jessica Gelman, CEO of Kraft Analytics Group, will be the keynote speaker at the TechWomen|TechGirls third annual awards luncheon on April 4.
Gelman will speak about her experience as a female CEO in the world of sports working directly with the New England Patriots and the Kraft family, as well as how data is changing the fan experience.
The Kraft Analytics Group is a technology and services company focused on data management, advanced analytics and strategic consulting. Working with the New England Patriots and New England Revolution, Gelman oversees a team that helps organizations become data-driven and use analytic insights to grow the bottom line.
Gelman has been with the Kraft family since 2002 and has overseen many areas for the Kraft Sports Group. She has also worked as a strategy consultant for the Mitchell Madison Group, and co-founded and co-chairs the annual MIT Sloan Sports Analytics conference. Gelman was named to the 2014 Sports Business Journal "Forty under 40" list and the 2012 Sports Business Journal "Game Changers" list.
She also has achieved accomplishments as a professional basketball player, having been inducted into the New England Basketball Hall of Fame and the Connecticut Women's Basketball Hall of Fame.
"We are thrilled to have Jessica share her story and insights with us," said Shannon Herrmann, annual luncheon committee chair and senior recruiting manager with Alexander Technology Group. "With her experience in strategy, analytics and marketing, Jessica is a respected leader, and has been honored as one of the women leading and innovating in sports business. Her role leading a tech company that works with some of the most well-known sports teams should provide inspiration for those who want personal and professional success and passion to go hand-in-hand."
The awards luncheon will also honor three women who work in science, technology, engineering and math as the Tech Student of the Year, Tech Teacher of the Year and Tech Professional of the Year. Nominations are currently being accepted.​
The annual luncheon will take place at the Bedford Village Inn, 2 Olde Bedford Way in Bedford, NH, on Wednesday, April 4 from 11:30 a.m. to 2:30 p.m. Tickets are $45 per person. Tickets must be purchased in advance and are available here.