Key-Wallace named new chief at NH BFA
Vested for Growth exec to succeed Jack Donovan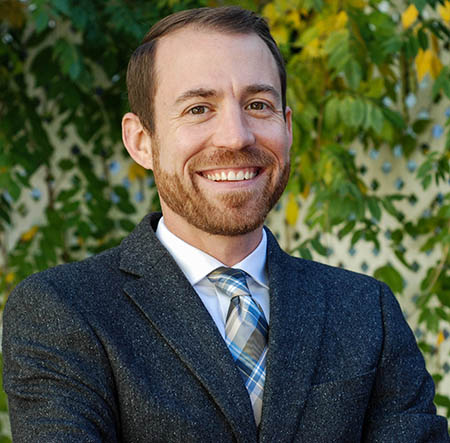 The NH Business Finance Authority has a new executive director for the first time in 23 years.
James Key-Wallace, the former number two guy at Vested for Growth in Concord, and before that at Monadnock Economic Development Corp. in Keene, will be taking over from Jack Donovan who ran BFA shortly after it was founded in 1992. Donovan announced that he would be retiring back in July. Key-Wallace plans to start in December.
"He really knows New Hampshire," said BFA Board Chair Ed Caron. "Jack Donovan has been amazing and has left the BFA in great shape. We are looking forward to the future and meeting the ever-changing credit needs of New Hampshire's business community."
Key-Wallace got started in the state's financial nonprofit world while earnings his master's in community economic development at Southern New Hampshire University from 2005 to 2007. He started out with the Monadnock Economic Development in 2006 while the state's economy was still booming and moved on to Vested for Growth, a program of the NH Community Loan Fund as a senior investor, in 2008, shortly before the Great Recession hit.
Vested for Growth helps finance young midsize companies – $2 million to $20 million in sales, and 10 to 200 employees – that have trouble getting other financing by investing $100,000 to $500,000 if the loan leverages considerable other financing.
Some of the companies it has helped previously are Nanocomp Technologies and Rustic Crust Pizza.
That is similar to some of the financing that the BFA provides. The BFA has a Capital Access Program, for instance, that helps companies with more than $500,000 that has had trouble finding investors. The agency has several other programs as well, such as the Business Energy Loan program, and it provides assistance to loan development organizations.
Key Wallace said he was "humbled and excited" to take the position, and while he planned to continue the "focus on creating jobs and economic growth," he also wants to explore "new opportunities" to further the agency's.