Keene Pier One store to close as company files for bankruptcy
Home goods retailer shutting up to 450 locations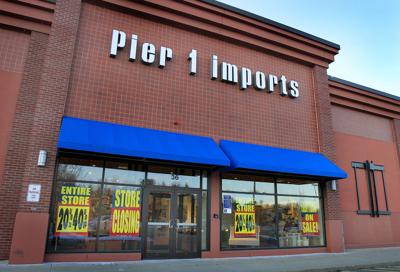 The Pier One store in the Monadnock Market shopping center in Keene is among some 450 locations to be closed as the home goods retailer files for bankruptcy.
The Fort Worth, Texas-based company on Monday that it was filing for Chapter 11 bankruptcy protection and that it has "closed or initiated going-out-of-business sales at over 400 locations."
The company had announced it January that it would be shuttering up to 450 stores.
With the Keene store closing, five Pier One locations will remain open in New Hampshire – on in Manchester, two in Nashua, one in Salem and one in West Lebanon.