It's time to pay to fix our roads and bridges
Deteriorating infrastructure in New Hampshire needs to be addressed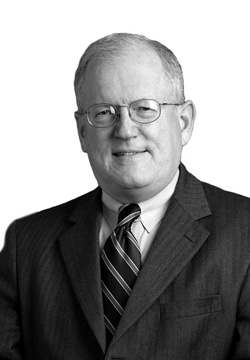 State Transportation Commissioner Christopher Clement appeared before the Business and Industry Association of New Hampshire's board of directors to address issues of infrastructure improvements and needed funding. Clement, not a typical officeholder, was straightforward, matter-of-fact and blunt.
Basically, his message was that without additional funding, the widening of Interstate 93 is not going to be completed and the permit may run out, other road and bridge projects will not be funded, the department will have to cut its staff and services, and New Hampshire's infrastructure will be in even worse trouble than its present deteriorating state.
There are some basic facts that have been pointed out by Clement and others, repeatedly. First, the gas tax (more properly titled the "road toll") has not been raised since the early 1990s, during a period when inflation has been significant and the mileage of vehicles using the roads has improved so that drivers are using fewer gallons and therefore their "taxes" have in fact decreased.
Thus, total revenue has not kept up with the need and various one-time fixes have been used to supply money to solve the problem.
According to Clement, one-time fixes have run out.
On another occasion, state senators Jim Rausch of District 19 and David Boutin of District 16 spoke to the Infrastructure Committee of the Greater Manchester Chamber of Commerce on the same subject.
Rausch has introduced a bill that would raise the road toll (gas tax) by 4 cents and then tie future increases to inflation with adjustment to be made every two years. Clement's comment on Rausch's bill was that it is a good try and he appreciates the effort, but a 4-cent increase will not solve the problem.
Nevertheless, Rausch and Boutin, going against Senate leadership, have tried to address the problem, and their effort should be applauded. The Rausch bill appears to have a chance, although Senate President Chuck Morse, before the Leadership Manchester class on Jan. 23, acknowledged the problem, but not the solution.
It is clear that New Hampshire, a supposed Yankee and frugal place, should be paying for its infrastructure while it can be repaired and before it needs to be replaced at much greater cost. Also, it should use fees on those of us who use the roads as the mechanism for making the payments, and those funds should be used for roads and bridges, not diverted to other costs.
The Legislature needs to address this on a bipartisan basis, since it is only practical and logical that the roads get fixed so that we can have the kind of economic development we need.
*****
A panel of commentators made up of state Democratic Party Chair Raymond Buckley, Republican Party Treasurer James Merrill and Institute of Politics Director Neil Levesque, addressed the unusual 2014 political scene during the above-referenced Leadership Manchester Government and Politics Day.
Buckley indicated that every year of his tenure as chair or as participant, he has known fairly certainly who the opposition was going to be and how to plan for the race. This year, Democrats do not know whom they are going to face as candidates for governor or U.S. senator.
Conversely, for Republicans, there is growing concern that with no strong and obvious candidates for the two top positions, there will be precious little to attract voters to the Republican ballot in November, having a negative effect on all races further down the ballot.
While there are valid reasons for candidates not to want to run against Jeanne Shaheen and Maggie Hassan, the lack of strong, funded candidates hurts the entire GOP ticket.
Observers note that in this once solidly Republican state, it certainly is a sad commentary that the GOP cannot attract viable and competitive candidates for the top positions, which will bode ill for the party if it is not able to attract them soon.
*****
On Jan. 21, Donald Trump, entrepreneur, developer, television star and interesting personality, appeared at "Politics & Eggs" at Saint Anselm College, sponsored by the New Hampshire College and University Council and the New England Council.
Trump, appearing on a frigid morning before a record crowd, addressed current affairs, party politics and, by his very presence, started a buzz about whether he plans to be a presidential candidate in 2016.
The crowd noted several things from Trump's performance. In no particular order, he certainly is self-confident, focused on Donald Trump, and well-connected. Everyone he mentioned, from politicians of both parties, to sports figures, to individuals, either were his "friends" or people he had seen recently.
Personally, I expected Trump to be plastic, overbearing and superficial. To the contrary, he appeared intelligent, relatively insightful and analytical. (None of the above observations of his ego or self-focus are inaccurate, however.)
Whether Trump will be a candidate for office — or, should he plan to be one, whether he would be viable — is questionable at best. However, his presence in the race would liven it up, certainly, and give other candidates a challenge, given his blunt, abrupt and confident style.
Brad Cook, a shareholder in the Manchester law firm of Sheehan Phinney Bass + Green, heads its government relations and estate planning groups. He also serves as secretary of the Business and Industry Association of New Hampshire.