Is the NH House too large?
It's a quandary, and should it be a campaign issue?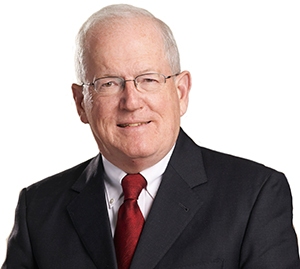 One of the special things about writing this column is the response it gets. Often, people write to say how much they agree with me, and sometimes they write to disagree, correct or add thoughts about what was said. No matter the reason, the fact that it provokes thought, and sometimes heat, is the purpose of writing it for over 25 years.
In reaction to my column on the upcoming September primary, I received the following thoughtful message:
"I'm a Democrat seeking my fourth term in the NH House and I'm interested in smaller government — in the form of a more reasonably sized legislative body. You've likely read about the poor attendance for House sessions, but some don't bother to show up for work on their assigned committees. That is where the actual work is done; we learn from each other as well from those offering testimony but only if we show up to listen and ask questions.
"There have been several arrests and scandals among my colleagues recently, and it seems that with a smaller body, the parties and voters could be more selective. There are 90 House seats in Rockingham County alone! Think of the struggle the parties have finding so many candidates to run for office for such low compensation. There is of course, more than the $200 per term honorarium for members. The cost of mileage should everyone show up is $16,000 per day … in frugal New Hampshire!
"The 400 members sponsor over 1,000 bills each year and each one has a hearing. While it makes us look busy, it creates real work for the Office of Legislative Services who write, edit, revise and, in many cases, print and mail drafts to sponsors and co-sponsors. There's about a 30 percent turnover each term due to health, moving out of district, etc. … We sometimes lose experienced, reasonable people from both parties as part of this turnover. How many of your neighbors can name their state representatives? Do we need so many?
"I think the cost savings, greater focus and accountability of a 100-member House might just be worth a try. A phased-in approach with the voter-to-member ratio increasing 25 percent at each redistricting and the membership decreasing proportionally would take 30 years — few current members would be impacted. Alternatively, we could lose 200 members in 2020 and see how that works for a while.
"I don't have 'Marsy's Law' money to spend on a CACR, only common sense to overcome this tradition.
Regards,
Michael Cahill
Labor, Industrial & Rehabilitative Services
State Representative
Rockingham 17"
In response, I sent the following:
"I have gone back and forth about the size of the House for about 50 years, since I was on Governor Peterson's Citizens' Task Force on Government Organization. As you probably know, the size of the House largely is an accident of the desire to have representation of the people from the grass roots, and then the size of the room constrained the automatic increases in size. I don't think a raise to, say, $7,000 a year would get us better representation, since I don't really want people who would run for that amount of money, and the cost of campaigns might discourage some of our most talented reps. On the other hand, we get about 10 percent nuts when the GOP takes the House, and 10 percent no-shows when the Democrats are in the majority. It is a quandary, so I have sort of come down on keeping what we have. But it is worth the debate. Could I quote your e-mail in my column sometime? Brad Cook"
He responded:
"I enjoy serving in the House and respect people in both parties who are neither nuts nor overly partisan — yes there are some. Neal Kurk is certainly a Republican but he's a great ally when he's on your side. I will miss his clear, rational floor speeches which were, also unlike others, brief.
"Legislative pay would be left to others to consider; it is not part of my proposal. As you know, legislation, once introduced, is no longer controlled by the sponsor.
"The Free State Project is a contemporary affliction which fewer seats and more attention paid to them may help cure.
"As for campaign expense … I wonder if a candidate who spends hundreds of dollars for a $200 seat should be voting on the budget or other financial matters.
"Yes, you may use the email in your column. Who knows? It might build momentum.
Regards,
Michael Cahill"
Brad Cook, a shareholder in the Manchester law firm of Sheehan Phinney Bass & Green, heads its government relations and estate planning groups. He can be reached at bcook@sheehan.com.