Intriguing Senate candidates
If elected, various hopefuls would add flavor to state government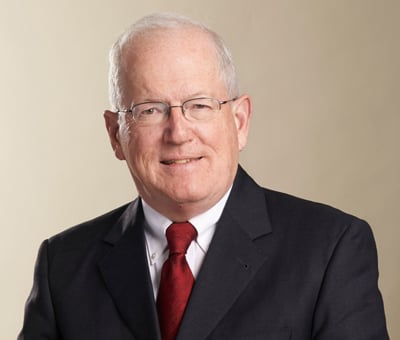 The NH Legislature has 424 members, 24 of whom serve in the Senate. The term is two years. The pay is $100 per year. As might be expected, there regularly is sig­nificant turnover in membership, not just due to political defeat, as the volunteer solons decide to move on. This year faces especially significant change in the Senate, as at least one-third of its membership will change.
In the face of this, and without any suggestion of endorsement of any of the following, there are a number of very inter­esting candidates running for NH Senate in 2016. Whether they have political "legs" or viability, and without any reflection on those running against them, the following people would add flavor to state govern­ment, were they elected (which is up to the voters, not some columnist):
• Charlie Chandler, a retired lawyer who practiced in Tilton, was raised in Laconia, lives in Warren, was a selectman in North­field. He served with this writer on the Bal­lot Law Commission, and was appointed by Secretary of State William Gardner to preside over the investigation of the FRM securities matter. Chandler is a colorful, bright and able character, and would add color and intelligence to the state house.
• Lee Nyquist, who's running again, for the third time, as a Democrat living in New Boston. He seeks to succeed his father-in-law, the late Senate President David Nixon, in the Senate. Running against Andy San­born, a proven vote-getter, Nyquist shows tenacity in his race and would bring a very different philosophy to the seat. Nyquist and his wife, Leslie Nixon, like many other candidates, could spend their time on easier pursuits, but seek to serve the state.
• John Garvey, a Democrat from New London, seeks to succeed Jerry Little, the Republican who himself succeeded Bob Odell, recognized as an exceptional senator. Little became the banking Com­missioner. Garvey, an attorney married to Cotton Cleveland, daughter of former Congressman Jim Cleveland, a Republican (who himself was in the state Senate), is seen as the consensus candidate of mod­erates of both parties. He practiced law in Concord, and serves as head of the Daniel Webster Scholars Program at the UNH School of Law. A member of the first class of Leadership New Hampshire (1993), Gar­vey shows the maturity of that program's promise.
• Jay Kahn, running for the Democratic nomination in District 10, which has been served by Molly Kelly who is not running for re-election. He brings a range of experi­ence to the race. He has served on the faculty of Keene State College for many years, in positions ranging from instructor to professor, vice president for finance and planning, acting president and, in town, member of the Keene City Council. His candidacy presents subject matter exper­tise, along with the accusation of critics that he represents a single-issue bias.
• Dan Innis, running for the nomination in District 24, is a very interesting candi­date. Former dean of the Paul College of Business at UNH, and having previously announced his candidacy for Congress in the 1st Congressional District, Innis with­drew and announced for this seat. A very bright and able person, it will be interest­ing to see if he can explain his political journey to the voters.
• Donald Winterton of Hooksett, run­ning in District 16, to succeed David Boutin, a veteran officeholder who has served Hooksett and Manchester and impressed his constituents with his hard work for the city and towns. Interestingly, no candidate from Manchester, with three wards of the city dominating the district, filed. Winter­ton, a former coach and activist, has the endorsement of his fellow townspeople Boutin and veteran Rep. David Hess.
These candidates, along with regulars like Morse, Lou D'Allessandro, Martha Fuller Clark and others, make this season and election as interesting as all other ones always are. Obviously, there are a many more distinguished candidates for office not able to be profiled here.
They join all of the candidates running for the 400 House seats, the two congres­sional seats, U.S. Senate and governor, making the September primary at least as important as the presidential primary was. And, we should all hope, produce the results that give us all choices we like in November, instead of the traditional complaint of picking between bad choices produced by the political parties. Or at least, we should hope and pray.
---