Interesting times at the BLC
Ballot Law Commission was faced with several legal issues in determining challenges to presidential candidates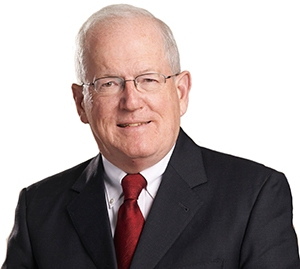 This author serves as chairman of the NH Ballot Law Commission, that body established by statute to decide appeals from actions of the Secretary of State in accepting filings for office, picking voting machines and ruling on appeals from state office recounts.
After each filing season, the commission schedules a hearing to consider any appeals from acceptance or rejection of filings made with Secretary of State William Gardner. The commission scheduled a hearing for Nov. 24, not knowing whether there would be any appeals. As it turned out, there were several.
The various filings raised constitutional as well as statutory issues.
The first challenge was to the candidacy of Texas GOP Sen. Ted Cruz. Cruz, son of a U.S. citizen mother and a Cuban father, was born in Canada. The challenge to his filing was that he is not a "natural-born citizen."
Readers will recall that the "natural-born citizen" question has come up repeatedly over the years, with President Obama challenged on the basis of questions about his Hawaiian birth certificate, assumedly suggesting that he was born in a foreign country. John McCain was challenged, since he was born in the Panama Canal Zone. Barry Goldwater was challenged because he was born in Arizona before it was a state, and George Romney was challenged because he was born in Mexico of American parents, albeit in the embassy.
The assumption in all of those challenges was that "natural-born citizen" means being born on U.S. soil. Cruz's argument was that he had been a citizen from birth, since his mother was a U.S. citizen, and therefore was not a "naturalized" citizen, which was enough to be a "natural-born citizen."
The challengers as well as Cruz's attorneys provided much case law, commentary and fascinating reading about the definition of "natural-born citizen."
The U.S. Supreme Court never has decided the definition of "natural-born citizen" as it applies to presidential candidates. On that basis, the commission decided that it could not interpret the Constitution and merely was entitled to decide the suitability of the filing, and upheld the decision of the Secretary of State.
The second challenge to Cruz, along with Sen. Marco Rubio, former senator Rick Santorum and Gov. Bobby Jindal, challenged their status as "natural-born citizens" on a different basis.
The claim was that one or both of the parents of these candidates were not citizens, and therefore that failed the "natural-born citizen" test as well. The commission made a similar finding on this as it did in the original Cruz case, since the challenge was based on an undecided constitutional question.
The next challenge, solely on the basis of New Hampshire state law, was to Sen. Bernie Sanders' filing. State law says that a candidate must swear to be a member of a party.
Sanders, an independent, has been elected as such in Vermont on several occasions. On at least one occasion, he turned down the Democratic nomination, for which he received on a write-in vote. Nevertheless, when he filed for president, he swore that he was a member of the Democratic Party.
Sanders' filing was challenged by Andy Martin, a duly filed candidate for president on the Republican ticket and frequent litigator. Martin claimed that Sanders could not be a Democrat at the same time that he serves as an independent senator.
The commission heard the evidence and, on the preponderance of the evidence, which included the fact that Sanders is a "superdelegate" to the Democratic National Convention and on the ballot as a Democrat in other states, determined that the filing was appropriate, and he in fact was a Democrat.
Finally, Donald Trump was challenged by former New Hampshire Republican Chairman Fergus Cullen, who cited a number of reasons Trump should not be considered a Republican, including the fact that he had supported Democrats, had sometimes been a registered member of a different party and took positions other than those in the Republican platform.
The commission cited Trump's registration as a Republican, which Cullen could not dispute, and the case was dismissed.
After all the smoke cleared, the candidates remained on the New Hampshire ballot, although the commission noted that it would be helpful if some court with jurisdiction over constitutional questions could resolve the question of what a "natural-born citizen" is. It would be chaotic if some candidate were nominated, or, even worse, elected, only to have a court then decide he or she was not qualified for the office.
Brad Cook, a shareholder in the Manchester law firm of Sheehan Phinney Bass + Green, heads its government relations and estate planning groups.