In NH, food insecurity persists
'The economic recovery has not reached everyone equally'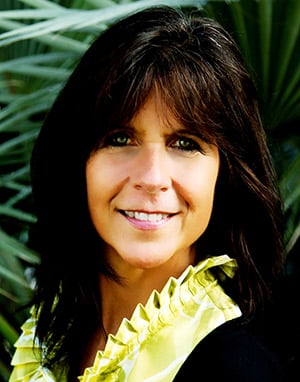 With the economy nearing full-employment levels and political turmoil in Washington, D.C., dominating news cycles, the topic of food insecurity easily gets lost in the shuffle.
But experts in New Hampshire say it shouldn't be, and rising levels of food insecurity in the state could be a canary in the coal mine — a warning of troubling economic trends.
According to a September report by the NH Fiscal Policy Institute, levels of food insecurity in 2016 stayed at 12.3 percent nationally, the same as 2015. Based on economic research released this year by the U.S. Department of Agriculture, these figures nationally and in New Hampshire are higher than those seen in the three-year period preceding the 2008 recession.
"What these figures may be saying is that the economic recovery has not reached everyone equally," said Phil Sletten, a policy analyst with NHFPI. "There's still a lot of work to do. The working poor who work in many of the low-wage jobs created during the recovery are among the larger number left behind."
According to the USDA, to be "food secure" is defined as having enough food for an active, healthy life, and food security is necessary for a healthy and well-nourished population. "Food insecurity" is also defined as not knowing where the next meal is coming from.
In New Hampshire, from 2014-16, 9.6 percent of households were deemed food insecure, which was lower than the national average but 2.2 percent higher than 2004-06.
Nationally, the numbers remain high. According to USDA data, about 15.6 million U.S. households (12.3 percent) were food insecure at some time during 2016, and 6.1 million (4.9 percent) had very low food security. About 41.2 million people lived in these food insecure households, and 14.6 million lived in households with very low food security.
Data suggest children tend to be less likely to be food insecure than other members of households, as children, especially young children, may be protected from its affects while adults may be more severely affected.
"Many of these people have more than one job, and food is competing with rising housing, childcare and medical costs," Sletten said.
Low-wage jobs
At the Manchester-based NH Food Bank, which works with more than 420 agencies across the state, Executive Director Eileen Groll Liponis says the food insecurity research comes as no surprise to her organization.
"We touch every corner of the state, and the demand from our agencies increases 10 percent annually," said Liponis. The Food Bank estimates that almost 140,000 New Hampshire residents (including more than 41,000 children) in rural and urban areas are food insecure. The Food Bank distributed almost 13 million pounds of food goods in 2016, a 61 percent increase over five years.
"With the low unemployment rate, you would think there would be less of a charitable need," Liponis said. "But with so many in low-wage jobs, it's ridiculous to think a couple in a family of four would have to work 200 hours a week to make ends meet. These families are often faced with the choice of 'Do we heat or eat?'"
In 2016, the Portsmouth organization Gather NH distributed more than $650,000 in food to its clients (285,000 pounds) and the 16 regional agencies it works with.
Executive director Deb Anthony said the organization's name change (formerly Seacoast Food Pantry) and relocation into a larger, more efficient facility in October 2016 reflected growing demand and a willingness by the organization to spread its influence.
"We want to accommodate more people and make us more accessible," Anthony said. "That includes taking a mobile pantry to housing complexes to serve low-income kids (as many as 400 a week when school is out) and to reach out to people in Seabrook."
According to Anthony, while the greater Portsmouth/Seacoast region may be one of the wealthiest areas in the state, there are pockets of homelessness, a high percentage of the working poor barely making ends meet and increasing senior poverty.
"We have people living in tents and their cars and we are serving more meals to seniors. Many of them still live in their homes, but they are house-poor and having trouble making needs meet," she said. "A lot of them are living longer and what they saved earlier wasn't enough to help them make ends meet in 2017."
Downward spiral
In New Hampshire's North Country, the food insecurity problem is growing.
The Berlin-based Tri-County Community Action Program is the sole provider of senior congregate dining and Meals on Wheels in Coos County and oversees the distribution of the USDA Emergency Food Assistance Program in Coos, Carroll and Grafton counties.
Andrea Brochu, outreach services director for Tri-County Community Action Program
According to TCCAP's 2016 report, it served 1,640 Meals on Wheels clients, who received 131,792 meals at a cost of $7.74 per meal made in three kitchens. The meals were distributed among 15 congregate meal sites and home-delivered clients. More than 50 participating food pantries, soup kitchens and nonprofit programs receive bi-monthly deliveries throughout the three counties through the USDA program. Between the food pantries, soup kitchens and nonprofit programs, over 15,000 clients are assisted annually.
"We know the importance of our clients having access to food, whether it be for a child, working family or senior," said Andrea Brochu, energy, elder and outreach services director for the organization. "A healthy diet allows us all to experience better health, a possible reduction in medical costs and a better quality of life. These benefits allow the household to focus on meeting their other basic needs."
Food insecurity is a symptom of a downward spiraling process. Brochu explained that households unable to financially meet the costs of basic needs are unable to thrive and often remain in a constant state of crisis. This leads to drastic choices to be made among housing, heat, electricity, medication or food. She said that 90 percent of the time food is at the bottom of the list.
"The northern parts of New Hampshire also suffer from being food challenged, with parts of the area lacking ready access to fresh fruits, vegetables and other healthful whole foods," Brochu said. "These households struggle with lack of transportation to food, few grocery stores and a number of small stores or marts that do not focus primarily on the sale of food."
Coos County continues to see an increase in aging seniors who have been hit with stagnant wages and little increase in Social Security benefits.
In addition to an increase in clients for its home meal program, according to TCCAP surveys, 33 percent of Senior Meals clients face food insecurity while 36 percent of Senior Meals clients eat less food on the days they do not attend congregate dining or do not have meal delivery. TCCAP says clients have told them that the home meal program has allowed more seniors to remain in their homes.
The food pantries, soup kitchens and nonprofit programs the Emergency Food Assistance Program supplies have seen a continual increase in households (seniors, working families and families with small children) seeking food assistance. In the 2016 fiscal year, more than two tons of food were distributed through the program.
Some solutions
With 80 percent of its budget coming from the state, TCCAP CEO Robert Boschen understands budget pressures but said the programs are critical investments in the well-being of the communities they serve.
"We know that fiscal concerns and human services value will be considered fairly for this and other vital programs, given the costs that are avoided by the stabilized health and well-being of those truly needy individuals utilizing the programs and the benefits to the communities in which they reside," he said.
Phil Sletten at the NHFPI believes that the main solutions to food insecurity dilemma are increases in federal food assistance programs and, more broadly, an increase in wages for those at the bottom of the income ladder.
Anthony said Gather NH opens its doors five days a week by serving most families once a month, seniors twice a month and families with children once a week. On Friday, the doors are open to everyone, no questions asked, for fresh produce, bread and other goods.
"There's a lot of word of mouth, especially among the homeless, and it's great we can get them in," Anthony said.
Gather NH draws on generous donations three to four days a week from regional grocers like Trader Joe's, Hannaford, Sam's Club, BJs and US Foods as well as the NH Food Bank. "We live in a wealthy area and in the richest country in the world. We shouldn't have this problem," Anthony said. "We've been very fortunate to get the help and support we need from local businesses and corporations. We don't horde and share with 16 other pantries."
Gather NH is developing a more comprehensive way to reach people who need help, said Anthony.
"We didn't want to be identified as just a food pantry. We are trying to be more innovative to build a better model to help more people," she said.
That innovation to stretch its $1.2 million budget includes immediately sharing excess shipments of yogurt or turning 400 pounds of fresh carrots into carrot cakes and soups before they go bad and adding to a healthy meal focus.
The organization has little to no concern about fraud among the more than 1,400 Seacoast residents it serves. "There is so much need and we don't make people take a zillion tests, so there's very little barrier. We think (fraud) is non-existent," Anthony said.