iCAD reports another quarterly loss
But revenues have been climbing so far this year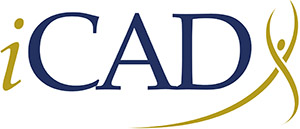 Nashua-based iCAD Inc. is reporting another quarterly loss – this time $589,000, or 5 cents a share.
However the company, which uses radiation to both detect and treat cancer, emphasized that year-to-date revenue is up 17 percent, despite it being relatively flat during the third quarter. It also said quarterly losses were nearly a third of what they were during the same quarter last year, and more than half what they were for the first three quarters of 2012.
The company total revenue was $8.3 million for the quarter ending Sept. 30, a little more than $100,000 more than the third quarter of 2012. This is primarily because of 14 percent increase in cancer detection revenue, the company legacy business.
That was offset, however, by a 10 percent decline in revenue from iCAD's cancer treatment technology, added when it acquired Xoft in 2010.
Year to date, the company has reported it's in the red by $3.2 million, or 30 cents a share, for the first three quarters of the year.