How's commercial real estate?
Stronger market keeps NH brokers, appraisers, builders and lenders busy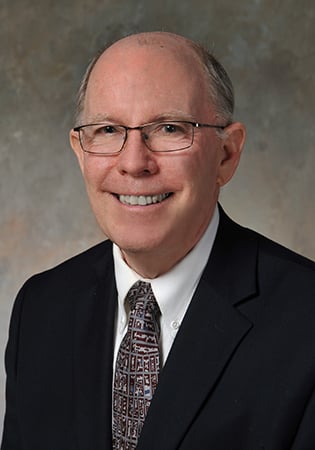 Daily, I am asked, "How is commercial real estate?" I respond "we are busy." I am working on several large advisory projects while brokerage/transactional activity is steady.
Generally, there has not been much recent development of new space, so inventories are tight. In Concord, we are looking for a 5,000-square-foot building to buy (affordably) for a professional services firm. We have looked at a half-dozen – slim pickings. From Manchester south to Salem or Nashua, we have need for three 15,000-square-foot to 30,000-square-foot buildings, each with warehouse, assembly, office and showroom. Again, not much out there.
The market should be responding with new development, but construction costs have risen sharply over the past 12-18 months. This is making users skittish. Many think there is a correction coming (soon?) and do not want to buy or build at the peak of the market. Yet space, specifically a roof over one's head, is a necessity and so when you need it, you need it.
I was researching the availability of good, experienced commercial appraisers. They are all busy through the summer, so the beat goes on. Contractors are busy, the same for commercial lenders. So as of this writing, for commercial real estate we see more of the same, at least to or through the fall.
What the current market has done is get developers focused on retrofitting existing buildings to new uses. We have seen the big brick mill buildings converted to housing for many years. But in Manchester, Bill Binnie converted the Amoskeag Bank building to apartments (previously office space). Former manufacturing buildings are now "flex" space – a combination of office, R&D assembly and distribution.
The in-place value of structures, even gutted (what is now called "core and shell") is significant. An added bonus for towns is the potential increase in assessed value from these older, often obsolete properties.
Even more interesting is the slow redevelopment of brownfield sites. In Penacook Village in Concord, the old tannery site is finally going to host 50 rental apartments. And in Franklin, some of their very old (and tired) mill buildings by the river are being converted to housing.
In the single-family housing sector, downsizing is all the rage. McMansions are out and smaller homes (1,200-1,800 square feet) are in. Jon Chorlian in Concord is converting Sacred Heart Church into 10 residential condos. He also hopes to build 10 cottages on the former St. Peter's property. Rents and purchase prices for residential units in New Hampshire's downtown's are inching up, which is making the redevelopment of the upper floors now financially feasible.
Bill Norton, president of Norton Asset Management and principal of Harrington & Reeves, is a Counselor of Real Estate (CRE) and a Facilities Management Administrator (FMA). He can be reached at wbn@nortonnewengland.com.