How to find the right talent
Companies can gain the edge over their competitors for the most qualified workers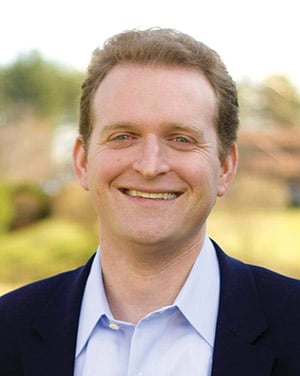 When the U.S. Department of Labor released its job report on U.S. employment and unemployment numbers for September, it showed the economy enjoyed its 96th straight month of growth as employers added 134,000 jobs and the unemployment rate dipped to 3.7 percent — the lowest in 49 years. The positive news about our roaring economy and continued growth highlights the strength and vitality of New Hampshire-based businesses and the talented people who make up our workforce.
Yes, the economy is humming along but this seemingly never-ending story of job growth and creation comes at a cost to employers — a very tight and competitive labor market for qualified job candidates. Quality employees are in high demand and, more than ever before, companies must strategize to attract the right candidates to their company.
As Granite State businesses continue waging their fight for talent this fall, what can companies do to gain the edge over their competitors for the most qualified job candidates? Here are some tips and recruiting trends for employers to consider as they formulate their recruiting battle plan for the months ahead so that their organization is the preferred choice for the best candidate.
First, look and develop from within. Every business is built on the talent, development and abilities of its employees. Without attention invested in the development of the team, a business cannot perform to its full potential. Providing opportunity and training for career growth for employees is critical to a healthy and productive workforce. This makes talent development and recruitment significant to business success.
In a recent BANKW Staffing candidate survey of 351 area job seekers, respondents said that after compensation, the desire for additional career growth was the most common driving factor for those looking for new jobs. This response should signal to employers that the total package, not just compensation, is important when presenting offers to candidates and when promoting from within. Knowing what truly motivates candidates in this competitive market helps recruiting companies align employers with the applicants that are the best match for the position.
More than a paycheck
Good compensation and the need for more professional growth were the top two reasons offered by BANKW Staffing survey respondents for wanting to move on from their current jobs.
Ninety-four of the 341 (27.57 percent) replying to this survey question indicated they were looking for better compensation while 82 were looking for better career growth opportunity.
The data from the survey correlates with what my company's recruiters hear from their job candidate clients and employers every day — many job-seekers are motivated by much more than just a good paycheck. They want sufficient benefits and the right job that will provide career advancement and fulfillment.
Compensation is not just about the amount of pay that an employee takes home per week — it is also about other benefits they can expect to enjoy as a professional. Other forms of compensation can include hours worked, vacation time, health benefits and support from managers. The more creative a company gets with their compensation packages, the greater the likelihood of attracting, retaining and growing employees.
Besides knowing the candidates better, companies recruiting in today's tight job market need to broaden their scope when searching for quality candidates and be more aggressive at expanding their "talent pipeline" for quality candidates.
Beyond social
The recruiting process has become more expansive due to the growth of social media and online-based professional networking platforms. With these tools available, consider expanding your search and widening the pool of professionals who are capable of adding value to your team.
While social media can be a great source for potential candidates, it is only part of the true staffing equation. Working with a professional recruiter or staffing firm can be a critical and effective piece of the strategy for building up a pool of qualified candidates. The recruiting industry is one of managing the pipeline between companies represented by the staffing firm and the potential employees.
Successfully providing quality candidates to companies, while also promising job opportunities to job seekers, hinges on recruiters constantly interfacing on multiple platforms and in-person. Working with a recruiting firm can enhance the odds that companies will hire the right employees while continuously and actively nurturing and developing their pipeline of candidates.
Matt Nagler is managing partner of Bedford-based BANKW Staffing, which includes Alexander Technology Group, KBW, The Nagler Group and Sales Search Partners.