House expected to OK 11% workers' comp payment increase
Measure seen as boosting employer insurance rates by 4%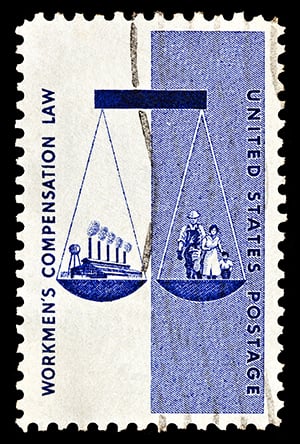 The New Hampshire House is likely to approve a bill Wednesday that would give people collecting workers' compensation an 11 percent increase in their benefits starting in January 2015, but it could also increase employers' insurance rates by as much as 4 percent.
House Bill 439 would increase an injured worker's compensation payment from 60 percent to 66-2/3 percent of the employee's average weekly wage.
The bill would also give a little extra money to lower-waged injured workers. Those that made 40 percent of the average weekly wage for their occupation could get what they used to make before they were injured. Currently, only those making less than 30 percent got that extra money, and then only as much as 90 percent of their former wages.
The changes would increase workers' compensation costs between $6 million and $9 million, which would translate into a rate increase of between 2.7 and 4.1 percent, according to a National Council of Compensation Insurance study released in February, said Laura Backus Hall, NCCI state relations executive.
According to Deb Stone, the state Insurance Department's point person on workers' comp, medical expenses account for 74 percent of the cost of workers' comp payouts in New Hampshire, whereas in most states they account for 60 percent of cost. That is the main reason the state's compensation costs are among the highest in the nation, she said.
Indeed, two decades ago, lawmakers cut the compensation rate from 66-2/3 to 60 percent, as part of comprehensive reform to keep the workers' compensation system from spiraling out of control. Since then, rates have stabilized.
But because of that reform in the 1990s, "New Hampshire has the lowest payment percentage in New England," wrote Rep. Will Infantine, R-Manchester (an insurance agent himself) for the Labor House Committee in the blurb for the bill in the House Calendar. "Issues we're having with workers' compensation rates in New Hampshire have to do with medical cost, not indemnity costs. We should not penalize the injured employee because of increased medical costs."
HB 439 was introduced in January 2013 and was retained by the Labor Committee. But shortly before Thanksgiving it recommended passage, 16-3, and put the measure on the House consent calendar, published on Friday. Being on the calendar means the bill will automatically pass the House unless a representative pulls it off and insists on it being voted on separately.
Lobbyists familiar with the legislation contacted Tuesday said they knew of no plans to pull it.
"It was kind of a sleeper," said George Roussos, lobbyist for the New Hampshire Association of Domestic Insurance Companies.
The association won't take a position on the bill, he said, since insurance companies would just pass that increase on to its customers, "but if I was a business I would oppose it. The increase is quite substantial. You don't want to give someone an incentive to stay on workers' compensation."
Indeed, the Business and Industry Association of New Hampshire, said it would oppose the bill because "the bottom line, it will raise rates and the rates in New Hampshire are already high," said David Juvet, a BIA vice president.
Juvet said he wasn't surprised that the House Labor committee recommended passage, but said "I believe it will get a closer look if it gets over to the Senate."