Hospitals take lead in benefits report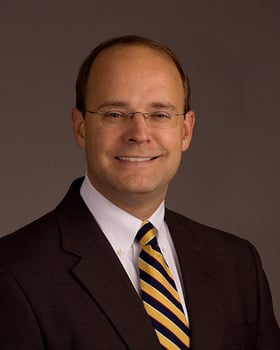 The Foundation for Healthy Communities, an affiliate of the New Hampshire Hospital Association, recently released the New Hampshire Community Needs & Community Benefits Report entitled "Hospitals Take the Lead."
This important report demonstrates the tremendous economic and social benefits that hospitals provide to the patients and communities who depend on them.
The report summarizes the most recent community health needs assessment information reported by hospitals in New Hampshire to the Attorney General's Division of Charitable Trusts, and community benefits information reported to the Internal Revenue Service.
Hospitals are asked to identify the priority needs and health concerns of their community based on a needs assessment and community engagement process. The information for this report was on file with the New Hampshire Division of Charitable Trusts in August 2012 and reflects community needs assessments completed between 2008-2011.
The top community needs listed among the 24 community hospitals are:
• Access to Care (62 percent)
• Substance Abuse/Lifestyle (12 percent)
• Socio-economic Issues (10 percent)
• Mental Health/Psychiatric Disorders (4 percent)
Remaining choices, such as Maternal/Child Health, Chronic Disease Prevention and Care and Community Safety, were 3 percent or less.
The foundation has gathered this community information to provide a statewide overview of the individual hospital community reports. In addition, as the health care system shifts toward a framework of addressing population health, the process of community needs assessments and community benefit plans creates an opportunity to better align resources to support a healthier community.
This important report confirms the critical role that New Hampshire's 24 nonprofit hospitals play in supporting patients and their communities, but it's equally important to note that all hospitals in the state share in this commitment to support these community-based charitable endeavors.
New Hampshire's hospitals are important cornerstones of their community, providing social and economic benefits to the communities and patients they serve.
Also noted in the report is the fact that New Hampshire's 24 nonprofit community hospitals provided over $400 million in total reported community benefits according to their most recent IRS 990 Schedule H reports.
New Hampshire's hospitals provided $263.3 million in financial assistance so that patients in our communities who had no place else to turn could get the health care they needed, and another $141.6 million in other community benefits, such as dental clinics or mobile medical vans, health professions scholarships, cash grants to health centers and other community agencies.
To view the entire report, "Hospitals Take the Lead," visit the Foundation for Healthy Communities' new website at nhfhc.accountsupport.com.
Steve Ahnen is president of the New Hampshire Hospital Association.