Hitchiner, Spray Systems Co. team with Milford High to launch training program
Manufacturing Exploration and Externship program seeks to develop new generation of employees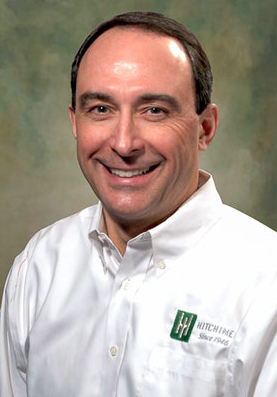 A new program – the first of its kind in the state – is going to be introduced at Milford High School with the goal of helping to train a new generation of manufacturing employees in New Hampshire.
The program includes two Milford companies, Hitchiner Manufacturing Co. Inc. and Spraying Systems Co.
Over several months, the companies worked with Milford High teachers and administrators to develop the Manufacturing Exploration and Externship program. The semester-long program will include both classroom instruction and a twice-weekly externship through which students will get hands-on experience at the two companies' facilities.
As part of the program, students will earn $12 an hour for their work and be able to earn college credit through the state's Running Start program.
The program also will include teaching students basic skills about mass production, timeliness and interview, resume skills that they need to enter a career in advanced manufacturing.
"As an organization, we are committed to workforce development opportunities. We have worked with Milford High School for a number of years and have seen great, consistent success," Julia Fretwell, senior HR generalist at Hitchiner, told NH Business Review.
The program will be available to up to 20 juniors and seniors beginning in the fall.
'Worth investing in'
While there are other programs aimed at connecting high school students with local companies, the depth of the Milford program provides extensive training and experience that can make students enthusiastic about a manufacturing career while still in high school, said Fretwell.
"Ultimately, long term, we would love to have it be a situation where we are able to hire folks out of this program right after graduation," she said.
"We are always looking to be innovative in facilitating a student's career pathway," said Richard Paiva, director of technical studies at Milford High, which he said "has always had a longstanding relationship with our local industry partners, and this just made sense. Collaborating with community stakeholders to enhance career readiness and opportunities for students is a win-win situation."
Both Hitchiner and Spraying Systems said they see the program not only as a basic course teaching students about manufacturing concepts, but also as a way to help students set long-term goals and career paths with hands-on manufacturing training before being immersed in the real world.
"Developing New Hampshire's future workforce is something we have always believed is important and worth investing in," said John H. Morison III, Hitchiner's chair and CEO. "With our planned expansion, there are many opportunities on the horizon for young people seeking a career in manufacturing and this program will help get them there."
"With unemployment at such low levels, it's been a challenge to fill all of our open positions," added Joe Ruelas, vice president of operations of Spraying Systems. "Connecting with high school students so that they can help fill those jobs just makes sense."