Hip to the whole scene
Celebrated for its vibrant living, Littleton sets sights on the future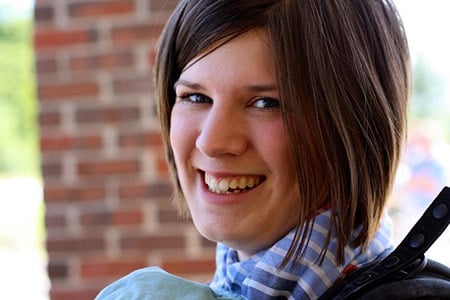 Thanks to an eclectic downtown, excellent amenities, and high quality of life indicators such as housing costs, Littleton has garnered national kudos as one of the Huffington Post's best small towns in America. Just last year, a Boston Globe travel writer even declared that Littleton was "teetering on the edge of hipness."
This mountain town of roughly 6,000 may be hip, but it's hardly complacent. Lauren Anderson, executive director of the Littleton Area Chamber of Commerce, is working with her colleagues to ensure Littleton's future by reaching out to the young professionals poised to assume the mantle of leadership in the coming decade, i.e., millennials.
A report released by Goldman Sachs this year places the number of millennials (born between 1980 and 2000) at around 92 million, by far the nation's largest living group. While this debt-laden group has been famously shy about purchasing homes, getting married and settling down, the report also says times may be a changin'. And if things do change, communities that have made millennials feel at home stand to prosper.
Getting to third space
"You've heard of 'third space theory?'" Anderson asks. One space is the domestic sphere of family and the home; a second space is the sphere of civic engagement including school, work, and other forms of public participation; and set against these is a "third space" where people and groups come together to show their real selves.
"For people of my generation, pubs, coffee shops, bookstores are where real conversations happen," she says.
When Anderson, a millennial who wanted to network, took the chamber helm in 2013, she convened an informal networking group of young professionals who shared her distaste for "summits," conferences, and other "long, unproductive meetings."
So she and her colleagues began meeting in places that Anderson says "put us at ease." Places such as the Schilling Beer Company, a popular Littleton destination for locals and visitors alike. A typical evening includes a dozen or so regulars, but this number can increase six-fold when the agenda includes guest speakers or other professional development opportunities.
Growing good ideas
One fruit born of these networking events was the adVENTURE Challenge, a small business plan competition that encouraged innovative ideas and entrepreneurial spirit within the region. Fueled by a partnership among the chamber, the Littleton Industrial Development Corporation, and the Enterprise Center at Plymouth State University, the competition drew 50 participants.
In May, seven finalists pitched their ideas to members of the community, entrepreneurial advisors and angel investors at the Littleton Opera House. "Six were millennials," Anderson notes. Top prizes went to Prospect Farm, a grass-based farm that sells livestock to area businesses, and Sandwich Tech, a custom ski and skate designer that calls itself "a minimalist, near-zero energy" consumption workshop.
Significantly, organizers promoted the adVENTURE mostly through Facebook and Twitter. "We wanted to make it very easy to get involved and even helped people develop their plans," says Anderson. "This may seem counterintuitive because most such competitions assume participants already know how to write a plan. But if you're just starting out, how would you know? We didn't want technical issues getting in the way of great ideas."
Quality of life looms large
Perhaps no generation in modern history has placed a higher value on quality of life than the millennials. Quality of life is the glue holding together the three spaces of family life, civic life and work.
"Millennials have no problem working hard as long as they can also work smart," said Anderson. "Smart" always implies access to the full range of broadband and cellular services. And smart also implies plenty of time to enjoy life, whether on hiking trails or in art galleries or at public festivals of which Littleton holds its fair share.
"The truth is that people my age know the older generations are leaving us a pretty cool place to live," says Anderson. "Yes, we have lots of little boutique businesses and public events, but we also have industrial parks and good schools. So, yes, I guess you could say we're still learning a lot from our elders."
Geoffrey Sewake is the Community and Economic Development field specialist for UNH Cooperative Extension, Grafton County. Dave Moore is a freelance writer. This article is part of a collaboration between UNH Cooperative Extension and NHBR.