Hey Alexa: How can you help my business?
There are a few ways voice-assist technology can be used in the workplace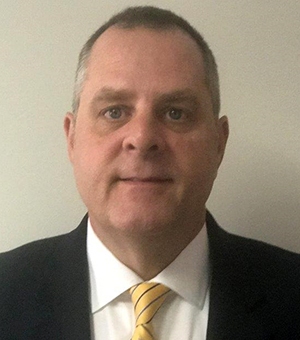 Utilizing voice assistant services, such as Alexa with the Amazon Echo or the Google Assistant, is a growing trend in homes today. What many don't often think about is how technology like this can improve the daily function within a business as well.
According to Juniper Research, 55 percent of households in the U.S. will have a smart speaker by 2022. In fact, one of the major selling points of the Amazon Echo is being able to order immediately from Amazon Prime. And the Google Home provides easy access to the information people look up every day.
Efficiency is key in any successful business, and voice assistant technology is just another way to simplify a day at the office while also driving efficiencies. U.S. Cellular strives to provide Granite Staters with the latest technology to enhance their lives and businesses, and smart speakers and virtual assistants are an easy and low-cost way to make your business more tech-forward.
Voice-assist technology can be a game-changer in businesses big and small. U.S. Cellular is providing a few ways Alexa or the Google Assistant can be used in the workplace:
Boost productivity: Many workers may be bogged down with tedious tasks, like managing calendars, joining meetings, ordering supplies or searching for information. Voice assistants can help by acting as online assistants allowing users to ask questions or provide commands to take care of various tasks. These devices can even store frequently purchased items, notify IT about an equipment issue, keep track of a to-do list and set reminders, allowing workers to focus on larger tasks at hand.
Start meetings on time: Finding a conference call phone number and passcode can sometimes be difficult. Walking into a conference room and saying "Start My Meeting" can result in a meeting starting and ending on time. These devices can also act as audio conferencing tools or control equipment in larger conference rooms.
Manage the office remotely: Voice assistants and smart technology make it easy to manage your business while traveling. Turning down the thermostat, locking all of the doors and turning off the lights no longer has to be a worry for the typical business owner. Additionally, monitoring the office from afar via a Nest indoor or outdoor camera can add an extra level of comfort when closing down for the evening.
Enhance the brand: Working with a service such as Amazon or Google can grow brand recognition and let users know about any type of company. As more customers utilize these speakers in their homes, it's important for business owners to tie in their offerings, such as online dinner reservations or rental bookings, in to the technology.
Gerry Wilson is area sales manager-business for U.S. Cellular in New England.