Helping sightless citizens
An impressive tour of the NH Association for the Blind's McGreal Sight Center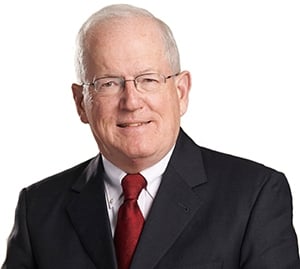 Most people familiar with New Hampshire charities know that this state, like most others, has an Association for the Blind and that the organization helps sightless citizens. We kind of take that for granted, without focusing on the scope of the issue or nature of the services.
When I received a recent invitation from the new executive director met, David Morgan, to attend an orientation meeting at the NH Association for the Blind's McGreal Sight Center, I decided to invest the time required to make the visit. It was enlightening.
I went to 25 Walker St., a renovated school building in a residential neighborhood in north Concord. There, dedicated volunteers and staff members were ready to orient the attendees to the facility and the current mission and activities of the association and its continuing opportunities to serve.
The facility, well-decorated and brightly appointed, contains classrooms, offices, training sites and is poised to serve more of those needing help.
Rather than sit in a room and be lectured, the program involved going from room to room and having presentations by clients and the board chair on what is going on currently with the association.
The association currently serves 6,000 people of all ages who have sight loss of various types and in varying degrees. One of the primary questions first asked is, "Do you know anyone who is blind?" Even if the answer is "no," follow-up questions are, "Do you know older people with degeneration of sight, restricted vision, etc.?" When that question is asked, most people know such people, have them in their family with aging relatives or are concerned about being in that situation themselves. (In fact, people like me wearing glasses full-time need only remove them to realize the relevance of the question.)
Considering those questions, everyone should be worried about sight issues.
The association estimates that it is serving a small fraction of those needing its services and seeks referrals so it can serve the others better.
Service involves training, which provides visually impaired people with the ability to live independently after they are trained in mobility, using the facilities in their kitchens, getting around their house, accessing public transportation, learning the sidewalks and streets of their hometowns, etc.
The center trains children with visual impairment so that they can thrive at school. It works with school districts, helps with electronic and print aids and insures that children with visual impairment can be "mainstreamed" in local schools. A key part of this training is educating the educators in how to deal with such students so that they can thrive.
The tour brought home to visitors the fact that while everyone thinks they know what "blind people look like – they all use white canes or have dog guides," the fact is that according to the Centers for Disease Control, there are more than 32,000 people who experience vision loss in New Hampshire, and the general public often cannot tell who they are, since the impairment is not total or the people otherwise are invisible.
While certainly there are those with white canes and guide dogs, many others need support in the form of training, support groups and public understanding, as well as family support and training to deal with those losing or who have lost some of all of their sight.
Eighteen percent of the Association for the Blind's revenue comes from fees for services provided, 17 percent comes from earnings on its endowment and 65 percent from public support. The more support, the more services that can be offered.
Currently, the association is seeking funds to provide iPad minis for children and adults, portable electronic magnifiers, accessible sewing materials, vision rehabilitation occupational therapists, teachers and social workers. Very importantly, it needs volunteers to help with all of its services, and those volunteers at the meeting are anxious to explain to potential new recruits the rewards of volunteering.
If you think you know about the NH Association for the Blind, my bet is you are acting on outdated information. Those at the McGreal Sight Center would welcome the opportunity to explain what they do and show the facility to anyone interested. They can be reached at 603-224-4039 or through the Association for the Blind website.
This is my last column of 2016, so to all, best wishes for a very happy new year!
Brad Cook, a shareholder in the Manchester law firm of Sheehan Phinney Bass + Green, heads its government relations and estate planning groups.