Health savings by association?
Why association health plans 'could be a game-changer'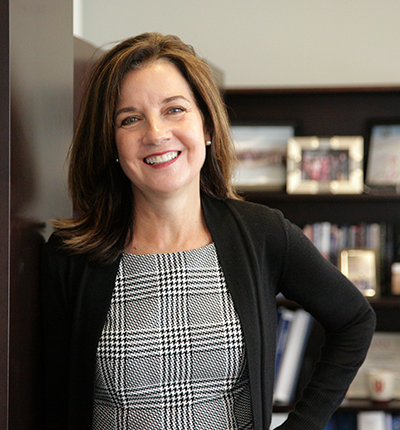 For the NH Retail Association, an association health plan would only work if the organization was able to join forces with counterparts in the Northeast.
"We would like to have a product like this," said Executive Director Nancy Kyle. "But we can't afford it by ourselves."
The Greater Nashua Chamber of Commerce once had one, and would be interested in having one again.
"We had a fair number of businesses in it, then the world changed, and we really missed it," said President Tracy Hatch.
And the NH Auto Dealers Association, one of the few organizations able to continue operating one, has hopes to expand the plan to include self-employed mechanics.
Association Health Plans (AHP) are the latest thing to come down the new regulatory turnpike from Washington, and when it hits New Hampshire, "it could a game-changer," said Steve Gerlach, an attorney with Bernstein Shur who is helping Maine companies form what could be an attractive health insurance alternative for small businesses and self-employed individuals.
AHPs, along with their individual cousin, short-term health plans, have the potential of providing more flexible and affordable insurance. But they also could suck healthy people from the state's insurance pool, particularly in New Hampshire where "it is more like a risk puddle," joked Ray White, an insurance broker in Bedford.
"The most basic thing about health insurance is keeping the balance between the healthy and the sick," said Lisa Guertin, president of Anthem Blue Cross and Blue Shield of New Hampshire, whose company has offered such plans in other states. "We want to give businesses and people choice, but whatever we do, we don't want to harm the market, being that it is so small."
This is especially true of the individual market exchange, which had first blossomed in 2014 under the Affordable Care Act and doubled with the addition of consumers through Medicaid expansion. But those consumers will be removed from the exchange and be covered under Medicaid managed care next year.
Not counting the Medicaid expansion population, the exchange has shrunk by a fifth over the last two years.
This is due to several factors — the non-enforcement and then the end of the individual mandate, the imposition of barriers by the Trump administration and Republican leadership in Washington (such as the narrow signup window for coverage and the severe reduction of funding for navigators to guide people though the process) and, importantly, the decision of some insurers to pull out of the exchange and others to jack up premiums.
"The message out there is you don't have to get insurance," said Lucy Hodder, director of health law and policy programs at the University of New Hampshire School of Law. "That folds healthy people out of the market."
Medicaid expansion
All this slammed New Hampshire in 2016 when the Medicaid expansion population swelled the exchange. At the time, conservatives believed that increasing the number of people on the exchange would boost the free market. It ended up undermining it.
Unlike those on traditional Medicaid, those covered through the expansion — most of whom work but have limited income — had little or no experience with health insurance, and put off medical procedures for years. This resulted in massive pent-up demand, sending shockwaves of utilization that helped push the two lower-cost carriers out of the New Hampshire market. The others increased premiums by 50 percent.
According to William Brewster, a physician and Harvard Pilgrim Health Care's vice president of operations in New Hampshire, "2016 was a rough year for all of us. It was really difficult. You have to set your prices so far in advance that you can't even see what your current year has done, let alone predict the next year."
This year's timing is no different. Three companies submitted their preliminary rates for 17 individual plans in May and their final rates at the end of June, to get final approval in October, weeks before the exchange opens on Nov. 1.
Preliminary rates on the individual market have actually gone down by an average of 11 percent from last year, ranging from Harvard Pilgrim's seven percent decline to Anthem's 13.5 percent to Ambetter's 15 percent. No one is saying whether the final rates will differ much, but the NH Insurance Department said that the average premium for a 40-year-old non-smoker on a Silver plan would be $470 a month, a 6.75 percent drop. This is in contrast with early filings from other states that mostly show premium increases.
"We were concerned that with the high increases, a lot of healthy people would leave," said Guertin, "but it was better than we thought, probably because many people had a subsidy." She added that the utilization rate slowed, indicating that much of that pent-up demand for delayed medical care had been satisfied.
Anthem, which stuck by the exchange "through thick and thin," has four-fifths the non-Medicaid expansion exchange market. Ambetter — which primarily serves the Medicaid population, both on the exchange and on traditional Medicaid — had increased its non expansion population to 10 percent and was committed to doing more outreach in the future. Harvard Pilgrim's share is less than 10 percent.
The employer-based group market, which is nearly 10 times the size of the individual market in New Hampshire, has remained relatively stable, though premiums and deductibles increase every year. Unlike the individual mandate, the mandate for large groups (over 50 employees) to offer affordable ACA compliant insurance remains in place.
In the voluntary small group market, rates have been in the single digits, with last year's increase less than two percent, according to preliminary filings.
'A matter of numbers'
The biggest change in group offerings are Association Health Plans, even though they can't even be set up until April 1.
AHPs are not new. They were widely used in the mid-1970s, usually by membership-driven organizations that wanted to add insurance as an extra benefit by self-insuring.
"But they had some bad actors," said Gerlach.
Congress handed over regulation to the states. In New Hampshire, only a few, like the NH Automobile Dealers Association, are still operating.
"It's an advantage to us, because we are here for our members, not as a health insurer, and we want to offer the most comprehensive coverage that is affordable," said Peter McNamara, NHADA president.
In July, the Trump administration issued new regulations on AHPs, revoking ACA requirements for small groups and individuals. Under the new rules, AHPs could go beyond existing trade groups, creating organizations with a "commonality of interest" either to self-insure, or as a large group insurer. That community could be geographical, like a chamber of commerce, or a group of businesses, like freelance writers or Uber drivers.
For instance, in Maine, a number of businesses with an employee stock ownership plan are considering an AHP even though that encompasses vastly different types of businesses.
"Insurance is largely a matter of numbers," Gerlach said. "If you are in a small group, one very sick person can blow up your cost, but in a group of 10,000, it is a blip on the radar screen."
But — and this is a big but — the final rule still gives states the power to regulate AHPs, and New Hampshire doesn't really have laws in place to do so. That's why some national organizations, like Associated Builders and Contractors, can offer AHPs in some states, but currently can't do so in New Hampshire.
"We are hoping that they can provide some flexibility within the existing markets to create an option, but if they tried to come now, we would have to say no because we don't have any standards to make them possible," said Jennifer Patterson, health policy legal counsel for the NH Insurance Department.
Devising rules
Eventually, it is next year's lawmakers that will have to make decisions come January, preferably before the federal rules go into effect on April 1. The Insurance Department has formed a working group to try to sort out the options. About 50 brokers and representatives from insurance companies and health organizations from various associations attended their first meeting on Sept. 21 to gather concerns and ideas to eventually draft legislation and express concerns.
"Our members are just getting hammered by premiums," said Diane Symonds, membership manager at NH Lodging & Restaurant Association. "Our national association offers a plan but we can't access it."
But others are worried about the benefit packages that would be offered.
Susan Stearns, deputy director of the state chapter of NAMI, the National Alliance on Mental Illness, worried that AHPs might skimp on mental health or other essential services, leaving behind a sicker population in both the individual and small group markets, "inadvertently creating a high-risk pool." At the very least, said Stearns, the state should insist on clear transparency of what consumers would do without it.
The Insurance Department will try to lay some kind of "continuum" for how AHPs would be regulated, said Deputy Commissioner Alex Feldvebel, navigating between the stringent ACA requirements for small groups and the looser requirements for self-insured entities.
The state could impose or change ACA requirements on small groups, which limit ratings to age and whether an individual smokes cigarettes. It could also change perimeters to increase those factors or add new ones (but they can't rate for pre-existing conditions, as those ACA rules still apply).
Large groups also don't have to provide the 10 essential health benefits required of small groups under the ACA — including maternity care, mental health and prescription drugs — though most do under looser ACA requirements.
The state might also consider some risk adjustment payments if AHPs do end up with a healthier population, though national risk adjustment payments under the ACA have been controversial.
Then there are other questions involved with AHPs. What about state mandates? Mental health parity? Network density? How do you treat national organizations that cross state lines? What kind of standards will there be on solvency? And should there be limits on opting in and opting out of an AHP?
But those are just some of the questions.
"We haven't even figured out what the potential guardrails are yet," said Feldvebel.