Hassan, Shaheen urge FCC to prioritize 'sustainable' rural broadband
Call for service 'on par with those in urban areas'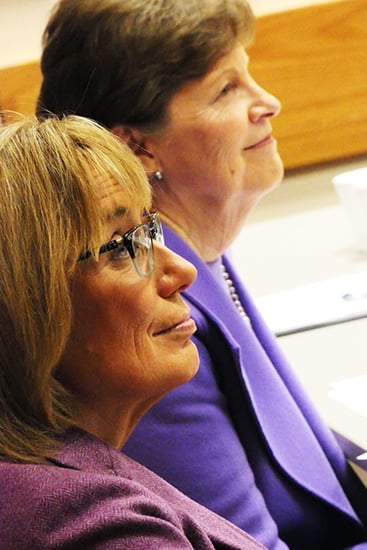 New Hampshire's two U.S. senators, Maggie Hassan and Jeanne Shaheen, have signed on to a letter from a bipartisan group of 48 of their colleagues urging the Federal Communications Commission to prioritize "sustainable" rural broadband networks as the FCC it considers rules for allocating $20.4 billion for the Rural Digital Opportunity Fund, or RDOF.
Under the RDOF, the FCC is tasked with committing the money over the next 10 years to supporting high-speed broadband networks to at least 4 million homes and businesses in rural areas.
The senators wrote that the FCC should "make the most efficient and effective use" of the money, taking into account not only current needs, but also what speeds, latency and usage capacity experts predict to be necessary over the next decade.
"If our rural communities are to survive and flourish, our rural constituents need access to services that are on par with those in urban areas. By contrast, it would be an inefficient use of resources to promote services that cannot keep pace with consumer demand and the evolution of broadband in urban areas," the senators wrote, adding that the new broadband infrastructure should be "sustainable even as new advancements are made and are capable of delivering the best level of broadband for many years to come."