Hassan-Shaheen broadband mapping legislation signed into law
Trump inks measure to improve accuracy of information used for expansion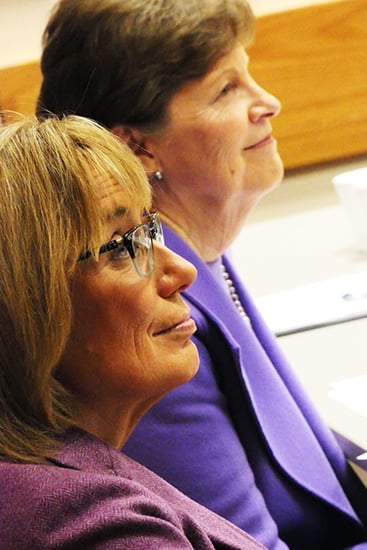 A bill aimed at improving the accuracy of the Federal Communications Commission's broadband maps – co-sponsored by New Hampshire U.S. Sens. Maggie Hassan and Jeanne Shaheen – has been signed into law by President Trump.
The maps are used to show where broadband is actually available around the country and their accuracy has long been questioned, particularly because they are used to help determine where billions of dollars in federal funding is distributed for broadband expansion.
"The Covid-19 pandemic underscores the critical need to quickly expand broadband in rural and underserved communities where too many households are currently unable to access essential telehealth services or online learning," Hassan said. "This law is an important tool to help expand access to broadband down the road."
Shaheen pointed to the recent surge in need for broadband as it is used to remote learning and telehealth services. Because of that, she said, "we need to take every measure to ensure Granite Staters have access to reliable broadband to live their lives as fully and safely as possible. It shouldn't take a pandemic to understand why it's so important that rural and underserved areas have access to broadband service."
According to CNET, the FCC has already begun a process to improve the accuracy of its mapping by allowing the accuracy of the data to be verified by crowdsourcing.