GTAT co-founder Kedar Gupta: Apple deal was a 'Hail Mary'
"Their eyes were open...they were very quick to shift the blame," says Gupta.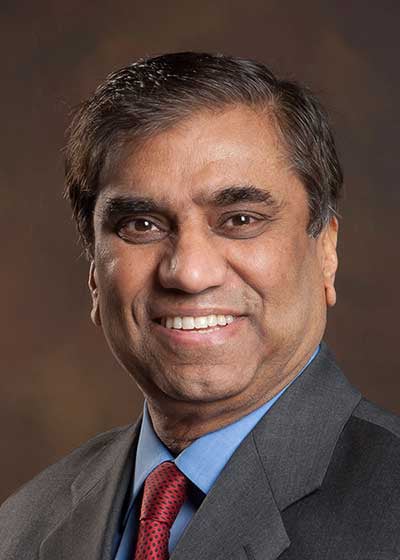 Kedar Gupta, the "G" in GTAT Technologies, is not gloating over the fall of the company that was born in his Amherst basement in 1994. But he isn't letting his bankrupt offspring off easy, either.
"They went into a business they had no business to be in," Gupta told NHBR, referring to the decision by GTAT to actually supply sapphire to technology giant Apple instead of simply providing the equipment for someone else to produce the material. "Their eyes were open when they signed the contract. They were very quick to shift the blame, which is not right. The customer fronted them the money, and they were not capable of making it go. And the customer is always right."
Indeed, according to Gupta, GTAT was in trouble even before it signed the Apple deal. In fact, he said, that's why it entered the agreement.
"They were going down fast, and it was a desperate Hail Mary pass that didn't work out," he claimed.
Still, he added, "I feel sad about what happened. My name is there. I feel a nostalgia, and a lot of good people that I hired won't be making the money they should have."
To be sure, Gupta is not exactly objective about the matter, even for a parent.
The entrepreneur retired from what was GT Solar Technologies in 2006, though he retained a controlling interest for several years after that. Gupta went on to form ARC Energy in Nashua. Both companies have entered the sapphire production field, and remain fierce competitors, involved in a nasty intellectual property lawsuit filed in state court in 2011.
GTAT contends that Gupta hired an engineer from Crystal Systems, the Salem, Mass., company that GTAT acquired in 2010, who then slipped Gupta trade secrets. To this day, Gupta says that the process ARC uses is not the same.
"ARC has its own technology. It has nothing to do with GT's technology," he told NHBR. "Kedar ran in front of the road and made his own road. He shoveled alone and people followed."
In a countersuit, Gupta's lawyers say GTAT was actually retaliating against the engineer for demanding stock options and attempting to destroy ARC and "crush" Gupta.
'Fatal flaw'
Gupta won't discuss the lawsuit, but GTAT's bankruptcy filing indicates that it is still ongoing. Indeed, both ARC and Gupta were listed as creditors in GTAT's initial bankruptcy filings, though the amount of any claim is not included in the latest schedules.
In addition, Gupta said that GTAT and ARC were both in the same market, selling equipment to manufacture sapphire for both the LED market and the mobile device market. In order to produce it cheaply enough, the furnaces have to be able to produce a large boule, which had never been done before. Some analysts say GTAT's attempt to produce 578-pound boules and 363-pound cylinders simply couldn't be done on a large scale to meet Apple's strict deadline.
Now, ARC is claiming it has the know-how to do just that, and do it better. Gupta said that his technology is more automated, and that it allows reusable crucibles (with which the sapphire is melted into crystals).
"GT's bankruptcy has created a void. Somebody has the technology to serve. We believe we are trying to do that," he said.
When asked if his company was trying to land Apple as a customer, Gupta wouldn't comment, but he did insist that his firm would remain in the equipment business, not try to manufacture material itself.
"That was its [GTAT's] fatal flaw," he said.
But he said GTAT didn't have much choice, partly because of the slowdown in the solar and LED market, and partly because it "lost its technological edge."
GTAT still has other irons in the fire – some promising technologies that could lower the cost of the materials for both mobile devices and solar cells.
"But nobody eats out of the future," said Gupta. "You need food on your table all of the time."
Still, despite his differences with the company, he hopes it will survive.
"It has my name on it. I wish them the best. I really do."