Group dynamics
More NH businesses turning to ACA exchange for employee health insurance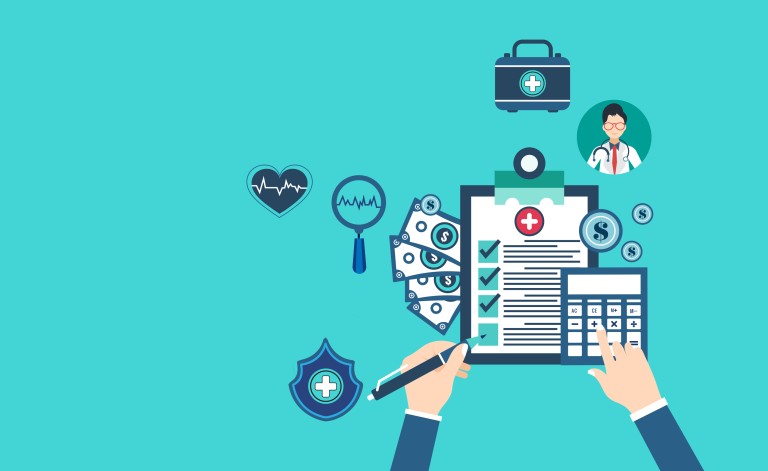 Greg Carbone, managing partner of Bretton-Trova, a newly merged New Hampshire-based staffing firm for nurses, has been in healthcare ever since he graduated from college in 2005. To staff his expanding firm, especially in his field, he has to offer competitive benefits, he says. But when it comes to health insurance, instead of automatically selecting a group plan, he is looking at another option: having his workers go on or stay on the exchange under the Affordable Care Act.
"The days of the old paradigm, 'You join a company and you automatically get coverage first day,' are gone," he said. "If you peel the onion back and really look at the premiums and what you get for them, the exchange plans are pretty good."
Carbone is not alone. A lot of businesses are looking at having their employees buy individual coverage — perhaps with the help of a stipend or other tax-friendly ways to finance it — rather than purchasing and administering group coverage.
It's one reason that group coverage among businesses in New Hampshire and elsewhere continues to shrink, and individual coverage continues to grow.
And for a lot of reasons, those trends are likely to continue, and perhaps accelerate.
Nearly 60,000 Granite Staters were covered by individual health insurance policies in July 2022 — a 15 percent increase from 2018, according to data released in October by the NH Insurance Department in its annual Report of Health Care Premium and Claim Cost Drivers. That's close to the 63,500 total members in the state's small group market for health insurance, which shrunk by 10 percent in the same time frame.
The number of members in large groups also shrunk by 8.6 percent, to 100,000, and the self-insured market (mainly the state's largest employers) fell 4.7 percent, to 267,000.
Even a small shrinkage of the small group market pool concerns regulators and insurers, since it has already been shrinking.
"We want to be careful that we don't disintegrate the size to the point where the risk becomes unmanageable," said Kate Skouteris, vice president of the New Hampshire Market for Harvard Pilgrim and a panelist at a public hearing to discuss the implications of the Insurance Department's report.
Part of the group shrinkage, especially in the larger market, is mergers and acquisitions, surmises Anthem Blue Cross and Blue Shield of New Hampshire CEO Maria Proulx. When a larger out-of-state company swallows up a local firm, the workers remained insured but are sometimes switched to a national plan based elsewhere.
Part of it is increased regulations, such as new requirements in transparency and increasing enforcement of mental health parity and changing COBRA requirements, which might case a few businesses to leave the group market.
"There is a heck of a lot of activity on the compliance side," said Steve Gerlach, a tax attorney who specializes in employee benefits at Bernstein Shur. "That's a small part of it, but I don't think that's the primary driver. Employers have two major concerns. 'What does my labor force require, and what is this going to cost?'" Cost does appear to be the major factor. Thanks to federal subsidies and state help, individual coverage has become a lot cheaper than group coverage, especially small group coverage.
Even unsubsidized, exchange premiums are lower. In 2021, the average fully insured premium was $452 for individuals (on and off the exchange) compared to $568 for small group and $612 for large group. Exchange premiums have gone down 15 percent from 2020 to 2021, thanks to a state-sponsored reinsurance program (which is being paid for by all those buying insurance, including on the group market).
Adding to the situation, deductibles are steep — an average of $4,870 in 2021, the highest in New England. New Hampshire had some of the highest deductibles in the nation for years, but that appears to be leveling off.
Even insurers are getting fed up with deductibles. "With a high deductible of $5,000, the average member doesn't see the value of that benefit," said Caitlin McCormick, vice president of sales and account management at UnitedHealth Group at the Insurance Department hearing. "It doesn't help with workforce challenges, and it frankly doesn't help people live a healthy life."
UnitedHealth is rolling out a non-deductible plan in which the cost is shifted into co-pays, so people would get more of an idea of what a procedure will actually cost them. But that's the exception.
For many individuals on the exchange, deductibles aren't that big of a deal. Those making less than 250 percent of the poverty level (about $34,000 a year) get a cost-sharing subsidy and their average deductible is $976 a year.
Their premiums are also subsidized. In 2022, a 40-year-old nonsmoker earning $34,000 paid less than $72 a month for self-coverage. Even if that person earned $108,000, they would just pay $309 a month. (That rate will go up to $322.70 in 2023.)
All of those subsidies were extended into 2025, thanks to the federal American Rescue Plan Act.
Even back in 2021, individual premiums in New Hampshire were the lowest in New England and the fifth-lowest in the country. But small group insurance premiums were higher than in surrounding states and were in the top 20 nationwide.
That divergence is continuing, as employees will discover during the open enrollment period. Group coverage is going up 5 to 10 percent in 2023, according to brokers and insurers, whereas individual coverage is up by 4.6 percent.
And there is a good chance that the diversion, and the migration to the individual market, will continue in the future.
Here are some reasons why:
• Inflation costs, especially for those without subsidies in the commercial market. "Healthcare is inflation on steroids," said K. Brian McLaughlin, owner of Granite Group Benefits, an Alera Group company, noting that when the consumer price index increase was less than 2 percent, medical costs went up 6 to 9 percent.
The labor shortage is particularly hitting the healthcare industry, which increasingly has had to depend on high-cost traveling nurses to maintain staffing. Add to that rising utilization, as people are playing catch-up coming out of Covid. And since insurer contracts with hospitals span years, the impact of all this has yet to be fully felt by the industry.
• Roughly 50,000 Granite Staters are about to kicked off Medicaid. There are 244,661 Medicaid recipients in New Hampshire, a 37 percent increase since 2019, NH Insurance Department Deputy Commissioner DJ Bettencourt told NH Business Review. That's because when the pandemic hit, the state was ordered to stop checking whether recipients were eligible. That is going to change 60 days after the emergency ends in February, meaning sometime in April redeterminations will start.
But some insurance brokers will only believe it when they see it.
"We keep on getting these notices, 60-day warnings. Tons of people are going to be thrown off Medicaid. It never happens," said Ray White, an insurance broker in Bedford.
But Bettencourt said he thinks that this time it will really happen, and in any case, the department is getting prepared. It already has evidence that 29,000 recipients are ineligible, and estimates there are another 20,000. Some of them have gone back to work and can get coverage through their job. Others might make a little too much for even expanded Medicare but can still get lower-cost insurance on the exchange.
The department, said Bettencourt, is working with ACA navigators to try to get people to sign up on the exchange. Those that do will add to the individual market. Others may forgo insurance, meaning more emergency room care, driving up the costs still more, which again will be shouldered by primarily businesses providing group coverage.

• Individual Coverage Health Reimbursement Arrangements (ICHRAs) are becoming more popular. ICHRAs started in 2019 for large employers as an alternative to their ACA requirement to provide health insurance, but they spread to all employers the following year. Not only can the employer and employee use pre-tax dollars to pay fully for individual premiums, the company can also offer to pay for medical expenses that those plans don't cover, like deductibles. The big drawback is that these individual plans can't be subsidized.
At first, the arrangement has been slow to catch on, especially in New Hampshire. Regulations are complex, and the companies that are rolling them out are just getting them off the ground But that's starting to change, said Dan Cronin of CGI Business Solutions, whose agency helped four customers last year, and has five for January. It is focusing on larger groups because of the administrative work involved, but Bettencourt said some small groups are looking into it, including those with only a handful of employees. "The word is spreading," Bettencourt said.
• ACA navigators are increasingly targeting small businesses to help steer their employees to the exchange. The word is spreading for the exchange, too. And that's partly because of navigators, who are funded by the federal government. Navigators were part of the ACA from the beginning, "but they were pretty much starved out of existence during the Trump administration," said White. "Now they are back with a vengeance."
In New Hampshire, Health Market Connect, one of two navigators, reaches out in-person throughout the state. "We get to the people who are most in need when they are in need," said Elias Ashooh, community development director at Health Market Connect.
For instance, its navigators showed up in Colebrook after workers at American Performance Polymers were about to be laid off. Several signed up for the exchange on the spot.
They're also targeting small businesses through various chambers of commerce and the NH Lodging and Restaurant Association to reach out to restaurants that would like to provide benefits for their members but can't handle the expense.
Health Market Connect reached out to Carbone of BrettonTrova. Carbone was familiar with the exchange, since group coverage wasn't a viable option last year for a startup with just a handful of employees. But with all the demand for nursing, BrettonTrova now has 17 employees and is on a trajectory to hire 35.
"We have to be competitive," he said. I know I have to pay more. But we are not a Fortune 500 company."
And then there is the administrative side. "Even getting quotes is a pain. With Health Market Connect, it's like 'Wow, this is so easy.'" Carbone hasn't decided yet on his choice. However if his company does go with the exchange, it would help people get coverage, not just leave them to their own devices. "I'm not going say, 'Good luck. Here is the phone number.'"