Groundbreaking scheduled for new 130,000-square-foot Lonza facility at Pease
Company to team with Vertex in producing breakthrough diabetes therapy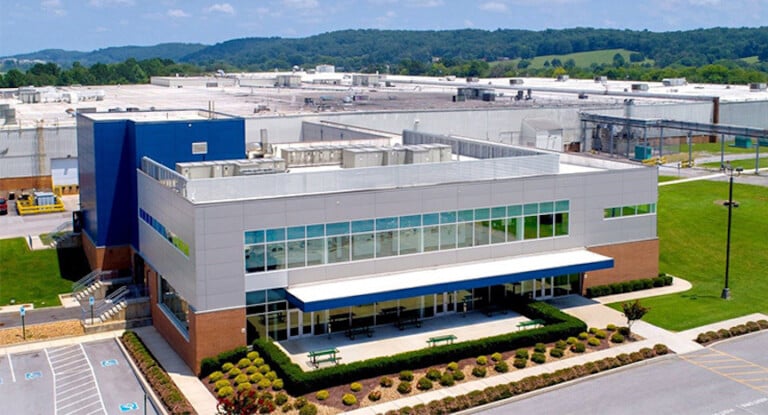 Lonza Biologics will break ground Aug. 30 on a new 130,000-square-foot facility at the Pease International Tradeport in Portsmouth that it will finance and construct with Boston-based Vertex Pharmaceuticals Inc.
Expected to create up to 300 jobs at peak capacity, it will be a dedicated facility operated by Lonza for Type 1 diabetes therapies being developed by Vertex that could, ultimately, replace insulin shots.
According to the announcement, Vertex is advancing cell therapies aimed at treating the underlying cause of Type 1 diabetes – the absence of insulin-producing cells. Vertex's first clinical program, VX-880, has already demonstrated clinical proof-of-concept, while its second approach, VX-264, is being studied in a Phase 1/2 clinical trial.
"Establishing this strategic partnership with Lonza, a world-class manufacturing organization, is a critical milestone in this journey and underscores our long-term commitment to patients with T1D," Reshma Kewalramani, CEO of Vertex, said in a statement.
"Vertex has made impressive progress with its T1D cell therapy program, and we are proud to be the company's partner of choice in supporting its ambition to transform the treatment landscape for this disease," said Pierre-Alain Ruffieux, CEO of Lonza, which is headquartered in Basel, Switzerland.
Lonza is a contract manufacturer of pharmaceuticals and cell therapies. It is contracted by others, such as Vertex, to produce the active ingredients used in vaccines, drugs and other healthcare therapies. Its processes involve mammalian drug substance manufacturing in that its products are created through the genetic manipulation of living cells or organisms.
Among Lonza's most notable work was its contract with Moderna to make the active ingredient that went into the Covid-19 vaccine used widely during the pandemic. It commenced large-scale production of the vaccine in September 2020, producing up to 100 million doses a year.
Earlier this year, Lonza received approval from the Pease Development Authority board of directors for a revised plan to expand its operations onto a 23-acre site on which it has had an option on for several years. The revised plan allowed for construction of a building for a then unnamed client.
According to a statement, Vertex's dedicated facility will complement Lonza's global cell technologies manufacturing network, which supports customers in developing, de-risking, commercializing and scaling their emerging therapies. Lonza's scientific, regulatory and manufacturing expertise, its focus on operational excellence, and first-hand experience supporting the commercialization of marketed cell therapy products is expected to accelerate the development and commercialization of Vertex's potentially transformative therapies.
Construction is scheduled to begin later this year.