GOP primary: the 5 categories
As the serious New Hampshire examination continues, let's look at the candidates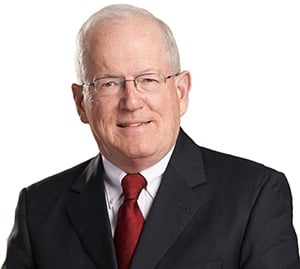 Secretary of State William Gardner, longtime guardian on the primary process, has received a good deal of attention as he does every presidential primary season, expressing his opinions on why the New Hampshire president primary is so valuable. Interestingly, he adds to the comment list the fact that "the little guy" can also get a chance to run and be heard, along with the traditional observations that New Hampshire is a place where candidates are examined closely in town hall meetings, living rooms and on the street.
Many observers have noted that the advent of big money in the process, along with the thoroughly pervasive advertising, may threaten the examination process and blur New Hampshire's unique advantage.
Nevertheless, the candidates and their surrogates move across New Hampshire, knock on doors, send brochures and seek votes.
As the thorough examination of candidates continues, other marginal candidates probably will join Louisiana Gov. Bobby Jindal in deciding that "this is not the time for me." Jindal, an attractive Indian-American, "suspended" his campaign (the new term for dropping out) in mid-November.
It is striking to note the difference between the Republican and Democratic fields. On the Democratic side, with only three candidates, as could be seen in the Nov. 14 debate, each gets more time to express his or her opinion, comparisons can be made much more easily, and there appears to be a lot more substance discussed.
On the Republican side, with so many candidates, candidates get less time and the emphasis seems to be more on style than substance.
However, debates are for national audiences. As the serious New Hampshire examination continues, the candidates appear to be in several categories:
The outsiders: Donald Trump and Dr. Ben Carson, both with substantial attention in the polls, clearly are outsiders with no experience in government. The common assumption is that as the examination process proceeds, and opinions solidify, Trump and Carson will lose support and their "wow" factor status will diminish as people actually make a final choice.
One way to tell if this is true will be to count bumper stickers as they start to appear on automobiles, the act of putting a sticker on one's car representing a decision to support the candidate.
The first-term senators: Sens. Rubio, Cruz and Paul all have proven that they can get the support of the electorate in their home states, but whether they have any real experience that would commend them as candidates for chief executive is questionable. Those who do not appreciate President Obama's tenure cite him as an example why first-term senators should not be elected. Others, however, question whether that makes much difference to the electorate.
The serious executives: Govs. Kasich of Ohio, Christie of New Jersey and former Gov. Bush of Florida have a unique appeal to many. Christie commonly is credited with giving the most detailed and spontaneous answers in personal appearances, although his experience in the federal sphere is limited to being a U.S. Attorney. Bush, surprisingly, has been the most commonly cited disappointment, seemingly not catching on.
Having acknowledged that he needs to "reinvent" his campaign, he buckled down, spent a lot of time in New Hampshire, and it will be interesting to see how many voters take a second look at him as they make their final choice. Kasich, seen by many as having the best résumé for president, impresses people with his combination of foreign policy, defense, budget and executive experience. Having won all but two counties in Ohio in his re-election bid, Kasich clearly knows how to reach across the aisle to voters not of his party and received a respectable vote in the African-American community of Ohio when re-elected.
In what amounts to twisted logic, some people see this as a lack of ideological purity in an election in which who "the most conservative" Republican is may make a difference. In this observer's view, when discussing choices with ordinary Republicans, many say, "that guy Kasich appeals to me." Whether this will translate to bumper stickers and votes will become apparent as we go along.
The others: Other distinguished Americans also are running. Former Gov. George Pataki of New York, former Gov. Mike Huckabee of Arkansas, former Sen. Rick Santorum of Pennsylvania come to mind as candidates who have great talent and have appeared here often without any visible electoral support.
Lindsey Graham: Perhaps the most curious candidate in terms of performance is South Carolina Sen. Lindsey Graham. Having served several Senate terms, with a military background, great foreign policy experience, charm, humor and brains, along with the support of John McCain, it would seem Graham would be a natural for the first tier of candidates. He hasn't been. That probably drives him crazy and makes others scratch their heads.
Time will tell.
Brad Cook, a shareholder in the Manchester law firm of Sheehan Phinney Bass + Green, heads its government relations and estate planning groups.