GOP budget writers question 10% state pay hike
Republicans in House committee now drafting their own version of the state budget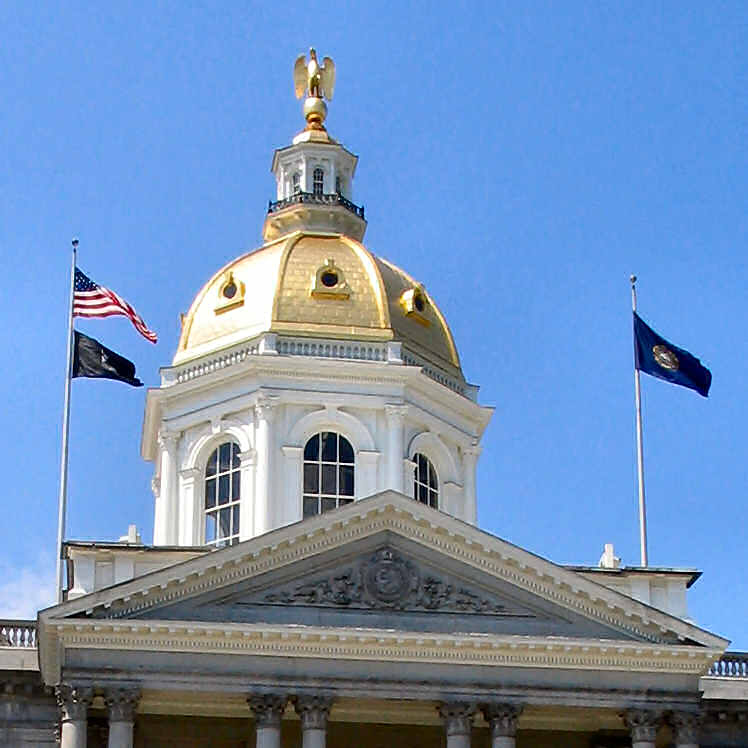 Republican budget writers in the New Hampshire House have questions about Gov. Chris Sununu's proposed 10 percent pay raise for all state workers.
Sununu unveiled the raise as one of the main elements of his proposed two-year state budget last month. The raises would be part of the state's contract negotiations with the 14 bargaining units representing state employees, and would total roughly $200 million over the next two years. But Republicans in the House committee now drafting their own version of the state budget seemed reluctant to go along with the proposal in a committee meeting Monday.
"If a tentative agreement is in place and the Legislature doesn't fund it, does that then kick it back to a review of that agreement?" Rep. JR Hoell of Dunbarton asked at one point.
Hoell, who chairs the conservative House Republican Alliance, wasn't alone in questioning the process and terms of the agreement Sununu reached with bargaining units.
Rep. Ken Weyler, R-Kingston, who chairs the House Finance Committee and oversees the House budget process, wondered why a legislative committee dealing with employee relations was not kept in the loop about the terms of the proposed contract, which would grant workers a 10 percent raise in July and a 2 percent raise next year.
"I don't believe that committee has met on the contract," Weyler said.
Administrative Services Commissioner Charlie Arlinghaus told lawmakers several times that if the Legislature chose not to appropriate the money needed to cover the pay raises, it would be back to square one on a new state contract.
"Your role is functionally to say 'yes' or 'no,'" Arlinghaus said. "You fund it, or you don't fund it, so to speak."
"What if we just said, 'Hey, there is not enough money. Here's 5 percent,'" GOP Rep. Jess Edwards proposed.
"If the whole package is not there, then we would have to negotiate the whole package," Arlinghaus reiterated.
This article is being shared by partners in The Granite State News Collaborative. For more information, visit collaborativenh.org.