Good cyber hygiene habits that can help any business stay safe
Data breaches are becoming more common and hacking tactics more sophisticated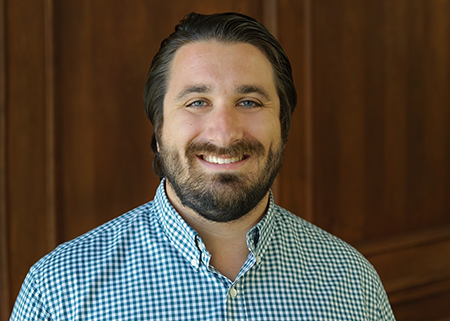 The promise of productivity in the cloud continues to ring true. The ability to access your data from anywhere, at any time, with the ability to collaborate in real-time, is now the norm. This concept provides a competitive advantage for organizations in every industry. However, access from anywhere means that without sufficient protection, the wrong people can gain access to an organization's data by hacking credentials.
Protect common access points
Recent data breaches in the news have some common themes: Multi-factor authentication was often not enabled and the organizations were practicing poor password hygiene. In these cases, hackers were able to gain access to personal identifiable information, exposing the businesses and individuals to incredible risk. As your business migrates important data to the cloud and your workforce becomes more mobile, your security posture must be enhanced in order to combat the new threats it will face.
For example, when an employee is connected remotely to the corporate network, having secure access is critical, especially with only a username and password standing in the way of a data breach. Utilizing simple passwords or the same passwords, especially on devices and applications that are used to access sensitive business information, is risky.
It is important to create and use unique and complex passwords for every account while changing them often. When you use this type of password strategy, the biggest challenge is keeping track of them. For an individual or small business, using a password manager will make keeping track of passwords easier and more secure. In addition, requiring multi-factor authentication to access the password manager is a must.
Because of today's ever-evolving hacking tools, it is impossible to guarantee absolute protection. However, with multi-factor authentication, a company's risk of compromised usernames and passwords is significantly reduced. This added layer of defense helps to stop hackers in their tracks because multi-factor authentication requests information hackers are unable to provide.
What can individuals and organizations do?
As businesses, no matter their size, consider how sophisticated the security solution they need is, they should always be sure to align their choice based on the company's organizational risks and compliance requirements. Along with implementing enterprise-grade multi-factor authentication, businesses should also add Single Sign-On to their security toolkit.
Single sign-on
Single Sign-On (SSO) allows employees within organizations to log in to business applications without having to type in their username and password over and over. It's a way of utilizing the same set of login credentials across multiple applications. Microsoft offers this functionality within its Azure Active Directory service. Implementing SSO not only helps the end user, but also alleviates the task of account management.
Cybersecurity is no longer just the responsibility of the IT and security teams. As employees interact with and rely on technology every day, often from remote locations, they all play an integral role in the security of the organization.
To that end, every employee must routinely understand and practice good cyber hygiene. The promise of the cloud is exponential, but as data breaches become more common and the hacking tactics more sophisticated, it's important to put measures in place to reduce risk.
Kevin Beling, an account manager at Systems Engineering, can be reached at 888-624-6737 or systemsengineering.com.